Just worked Neil GW0WPO/P who had moved up the band to get out of the way of what he thought might be local QRM. Local it is not - here is what the scope on my rig shows: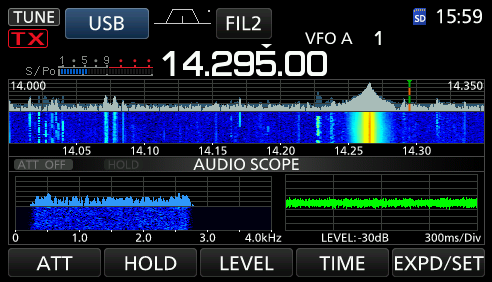 That wide grey band in the scope and yellow (sometimes turning red) signal in the waterfall ran from 14.250 MHz through 14.290 MHz and sounded to me like interference I have heard before from TV sets, but this has to be something else. Perhaps a spurious signal from a rogue shortwave broadcast transmitter, or something governmental or military? If its 40+db over nine in the UK and Germany - it's got to be running some power!
Ed.
P.S. I lso have an audio recording of the signal but I can't see any way to attach that to this post.