A little while ago there was some discussion of the "new" summit G/DC-008. One question was over whether or not the AZ crosses the border onto access land. I believe one activator made a trip to investigate this.
My approach (call me lazy if you like) was to use my computer.
I downloaded freely-available LIDAR scan data of the area and freely-available shapefile polygons for the corresponding CRoW (Countryside and Rights of Way) area. With these loaded into a GIS application, along with other free mapping, it is trivial to colour the LIDAR data to show the AZ overlaying the Access land. Here is the result: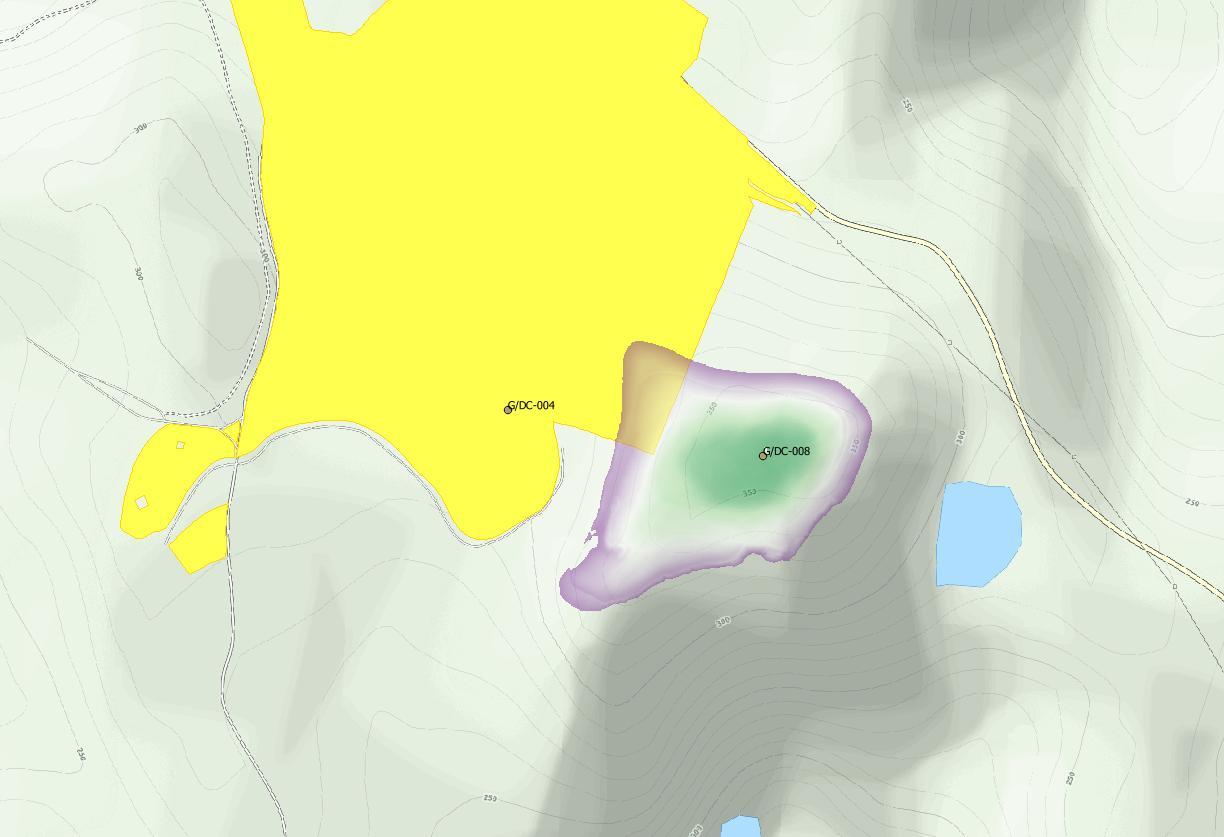 [Acknowledgement to OSM for the map layer]
The AZ is shaded from green at the summit to purple at the -25m mark. The Access land is coloured yellow and it can be seen that the AZ does indeed overlap it. The original DC-004 position is also given.