OK, so here's a report and some images from my full weekend of SOTA fun

being as it was SOTA's 20th birthday, I thought I'd go wild. Left the home QTH at 04:45 on Saturday and headed towards GW/NW land arriving to climb my first summit of the day, 'Moel Ysgyfarnogod' GW/NW-038 at approximately 06:20. I knew there was a gathering today in the Lake District, so was hoping for some S2S action through-out the day! It took me a brisk 50 minute walk to reach the top of MY to find the sun rising in the sky, what a beautiful sight it was too! Even my dog, Mr Brown was amazed by it!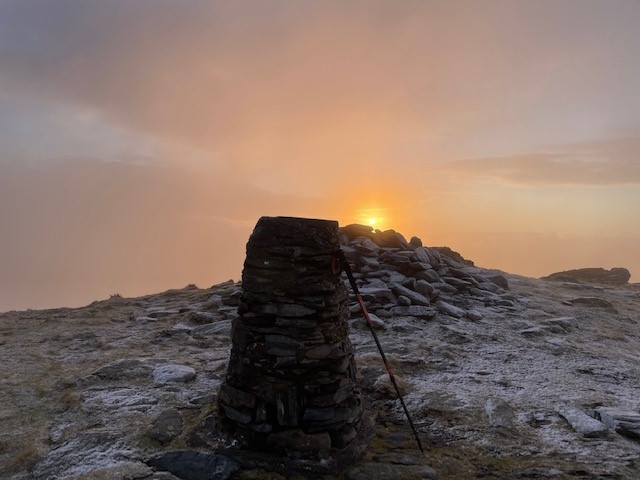 Set up my SOTA station to operate on 2m FM which included a 4m tele pole with my slim-g attached, running into my Yaesu FT-65e hand-held. Put a CQ SOTA call out on S20 and managed 4 early birds in the log. Put a few final calls out and made for my descent. Time to move on to the next summit of the day which was 'Moelfre' GW/NW-041. The sun was now beating down on the ground which had melted a lot of ice and frost away, which resulted in parts being rather boggy and slippery under feet.
After a little plodding and snaking from side-to-side, I reached the top of Moelfre to find a nice Cairn I could of sat in, but because the wx was so nice, I decided to operate on top of a style close by.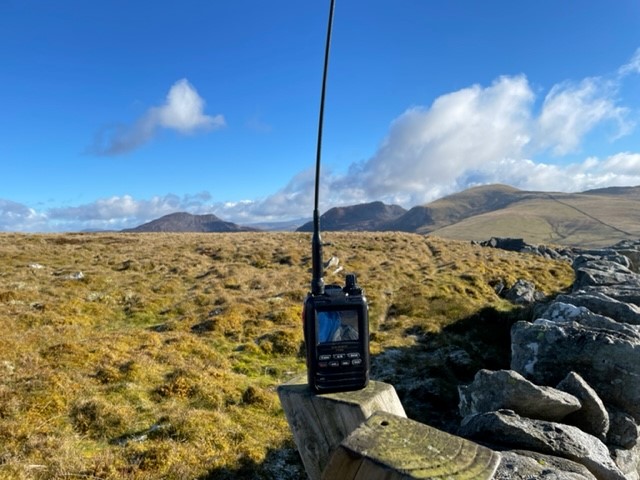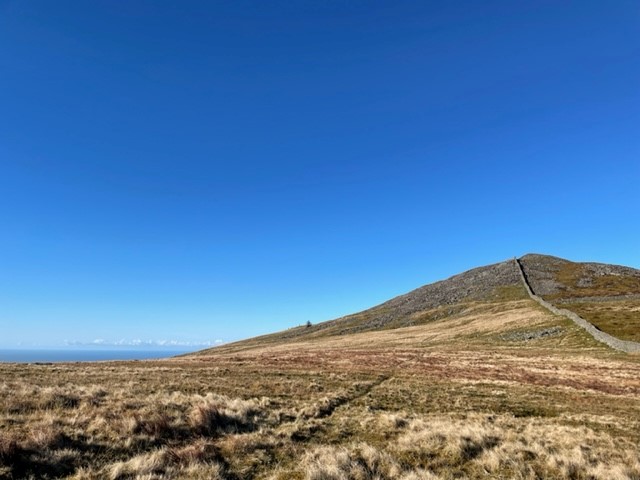 Again calling CQ SOTA on S20 and QSY'ing to a free frequency, I managed another 4 itl with one being a S2S station, GW0POT/p. After putting a couple of final calls out, I packed away and eyed my next summit up in the distance, which was 'Y Llethr' GW/NW-017.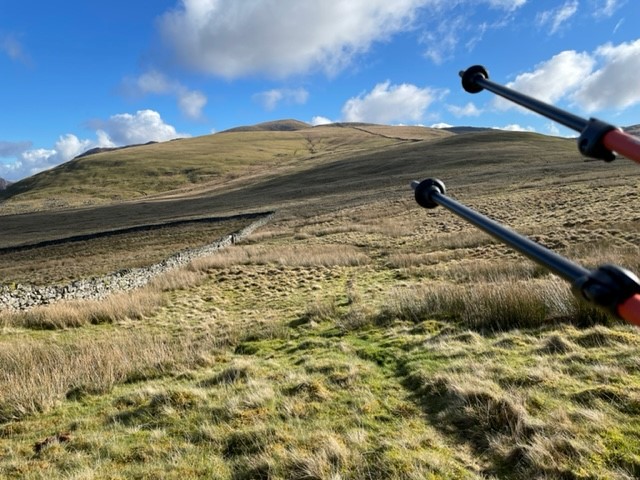 This was a 2.5 mile gradual climb to the top following an old stone wall which looked like it had been maintained extremely well! I did stop half way up for a drink and snack to fuel the legs

Mr Brown overtook me at this point and beat me to the summit.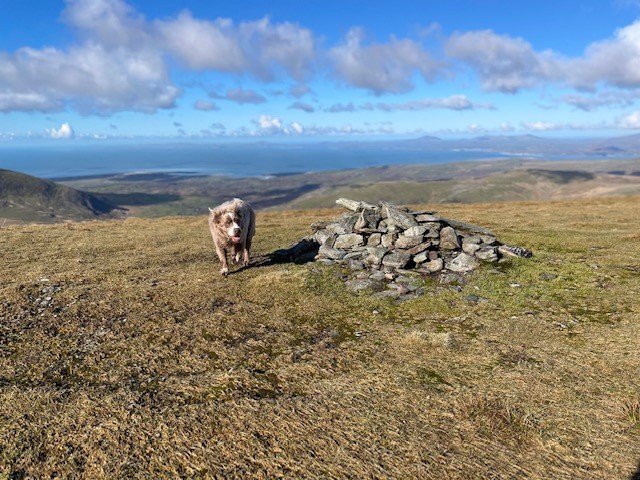 I took a few images as the views were outstanding of the Rhinog valley, and then found an office in the sun against the stone wall. Set up my station and put a call out waving the SOTA flag to say happy 20th birthday.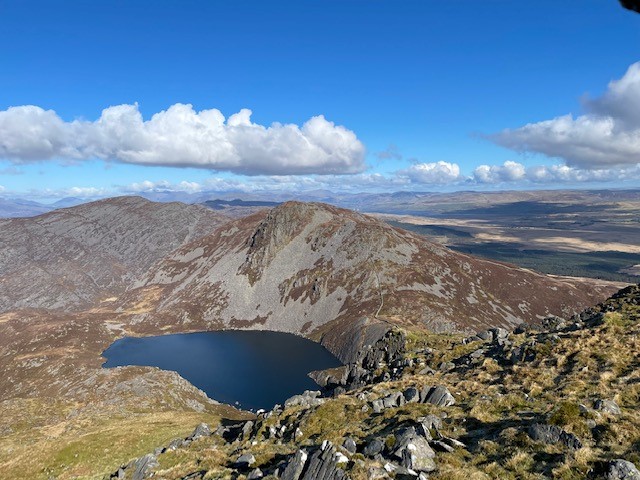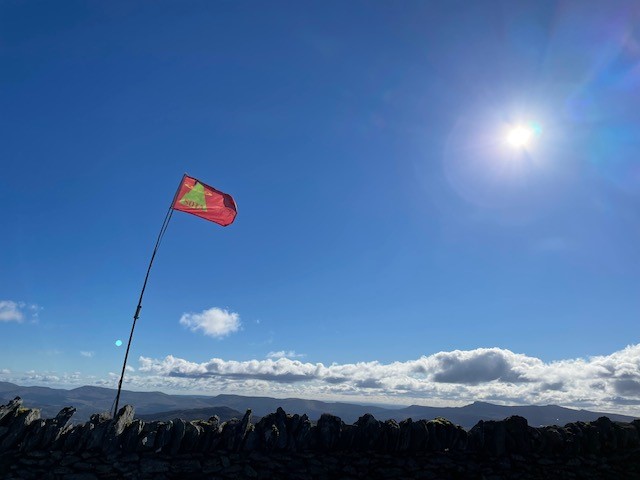 Managed 9 itl with 4 being S2S stations GW4TQE/p, GW4VPX/p, G8CPZ/p & M0TRI/p. Put a final call out and packed away. The sun was now directly above me with a slight breeze in the air, perfect wx for walking/hiking on the mountains. This doesn't happen many times in the winter, so I quickly decided to move over to my next summit on the list which was in the distance, 'Rhinog Fach' GW/NW-078. This was a new summit added to the NW SOTA list in 2021 and defined as a moderate/hard climb.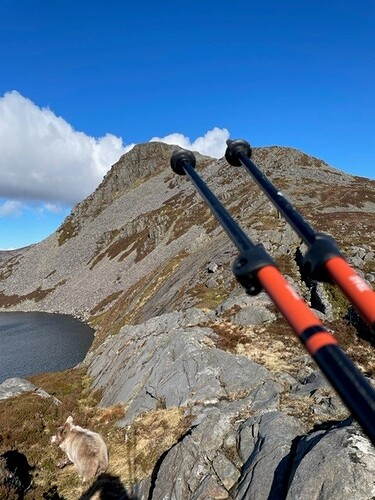 Mr Brown and I descended Y Llethr which was a rather vertical drop and both stopped for a snack and drink in the Bwlch. Once we refuelled, it was time to crack on! The climb to RF was steep, but there was a path all the way to the top. Unfortunately, one part was a boulder field where Mr Brown couldn't climb over! We were in this adventure together, so I had to carry him for approximately 20 yards over the boulders until he could begin walking again.
We reached the top to more amazing views and got set up in the sun. Put a call out on S20 and worked a nice pile-up having 14 itl with 9 being S2S stations, MW6BWA/p, GW4VPX/p, GW4TQE/p, GB2OTA/p, MW0IDX/p, EI6FR/p, MW1CJE/p GW0MHF/p & M0KPW/p.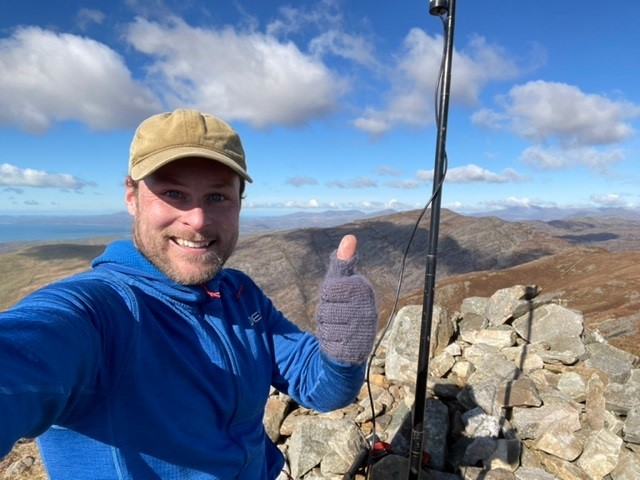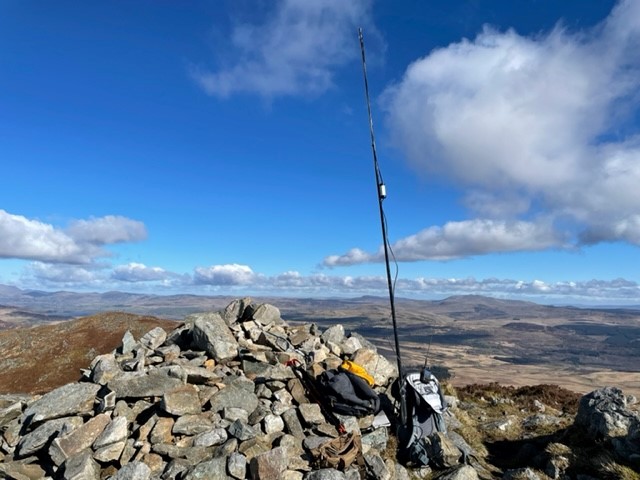 Put a few final calls out and made our way down. It was a good 3 mile hike back to the car now, the descent was a bit iffy, but once we reached the path, it was a clear run to the vehicle! Loaded Mr Brown in, the rucksack was off and we headed for our next and final summit of the day, 'Y Garn' GW/NW-037 calling for an ice-cream as we by-passed Barmouth


Arrived at our next parking spot which was by a forest and got ready to go go go. Looking on SOTA Watch, Y Garn had not been activated many times in the past… I wonder why?? Well, I can tell you why

it was literally a 2.5 mile up hill pull until the top was reached. The only forgiving straight part was at the start to fool you.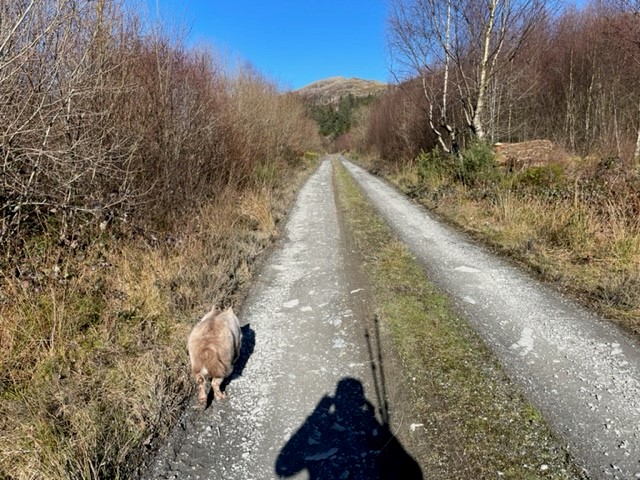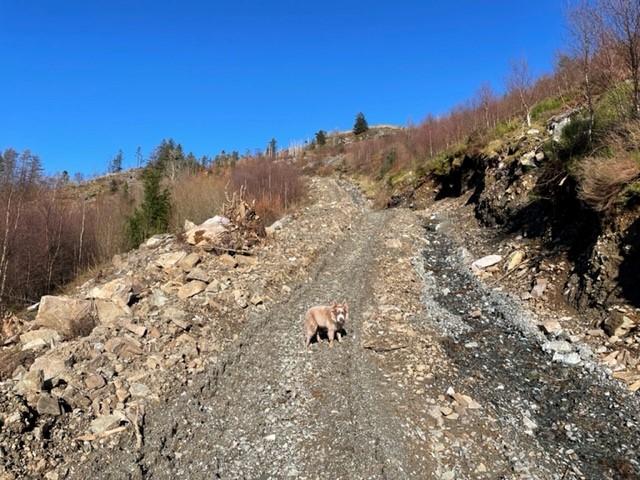 Anyway, Mr Brown and I plodded on and reached the top with not much breath to spare! Set my station up just below the standing summit stones.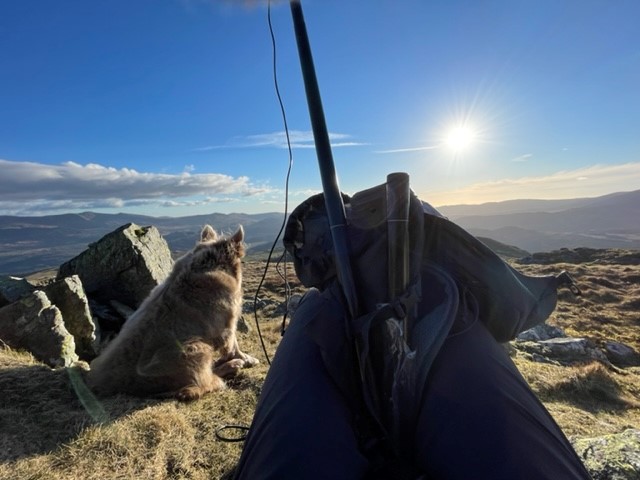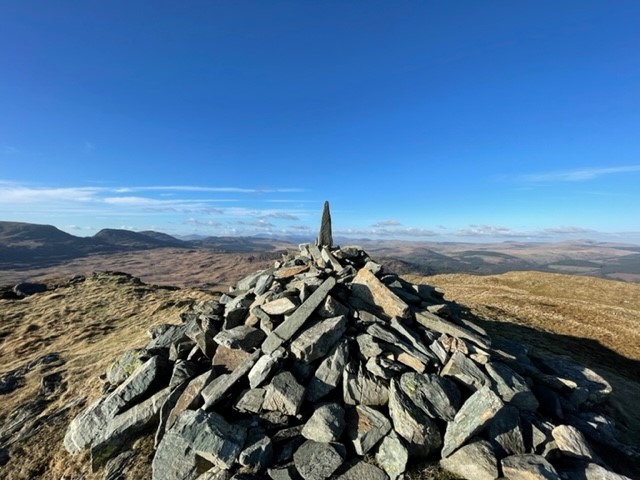 I switched the radio on to hear Pete MW0PJE/p calling CQ SOTA from a summit near by, so I called in to get the S2S. I then worked a very happy Viki MW6BWA/p and Rod MW0JLA/p who had never chased 'Y Garn' before as a S2S contact. It was a pleasure giving you both a unique (you owe me a pint)

it was now time to call CQ SOTA myself on S20. I managed a nice little pile-up ending with 11 contacts in my log. Put a final call-out and quickly made for my descent while the sun was still in the sky.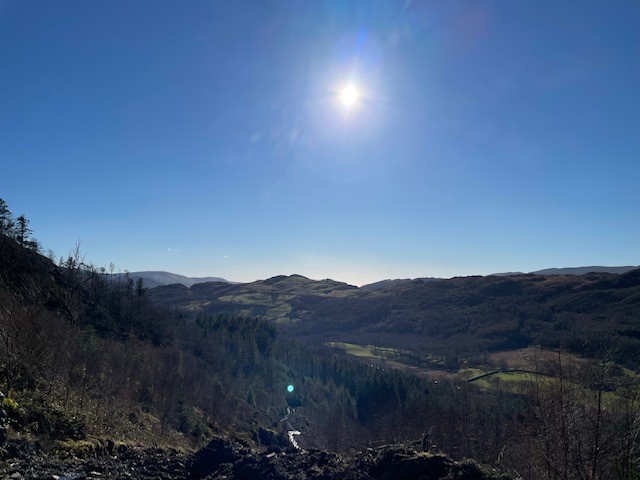 It took a lot less time going back down, I can tell you! Hahaa, reached the vehicle, Brown jumped in and I off loaded my equipment. The vehicle was started and off we headed for home just as the sun was setting in the land of NW.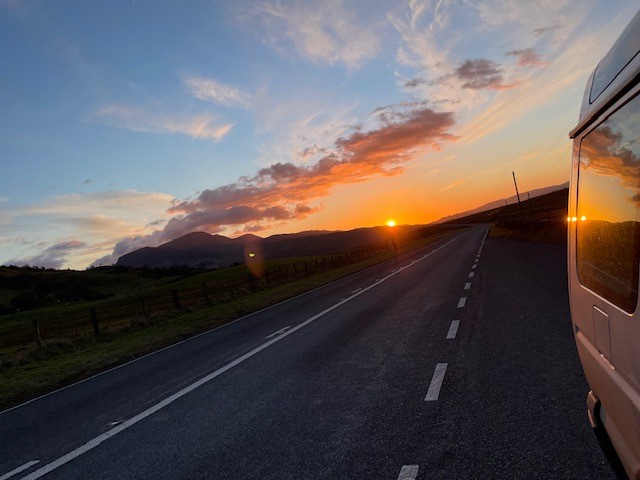 Arrived home to a cheeky Nando's takeaway and a very good tasting cold pint of Guinness! It was bed time now after a great day had and a joint activation waiting for me in the morning (Sunday).
The alarm clock went off, I woke and tried to convince my legs to let me get out of bed! Once they agreed, I packed my rucksack and we went as a family to meet Mr Jones @GW4VPX to tackle the summit of 'Drygarn Fawr' GW/MW-003 in MW land. This was a nice 3 mile stroll to the summit passing through forestry land, moor land and some rocky areas.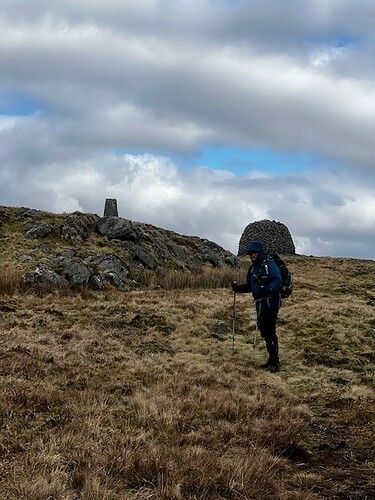 While Allan set up for HF, I set up my station for 2m FM. We both managed to qualify the summit while the dogs were running around playing in the sun and wind.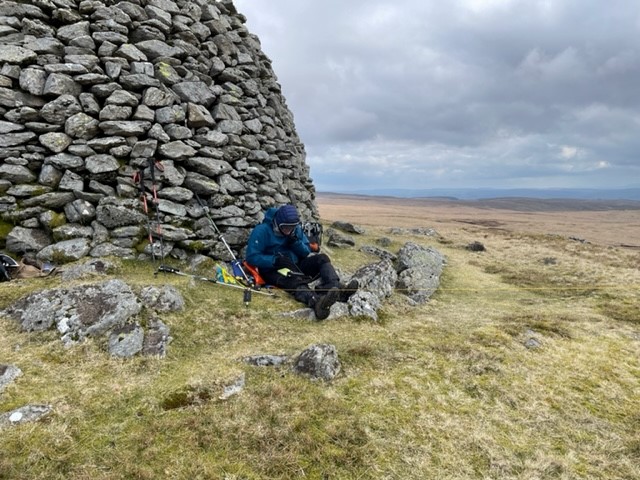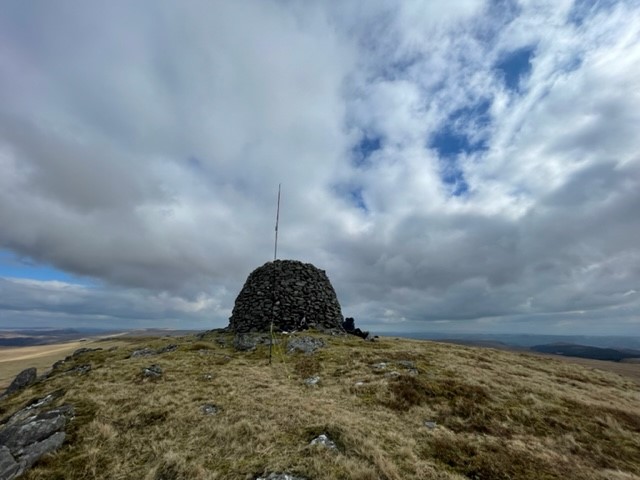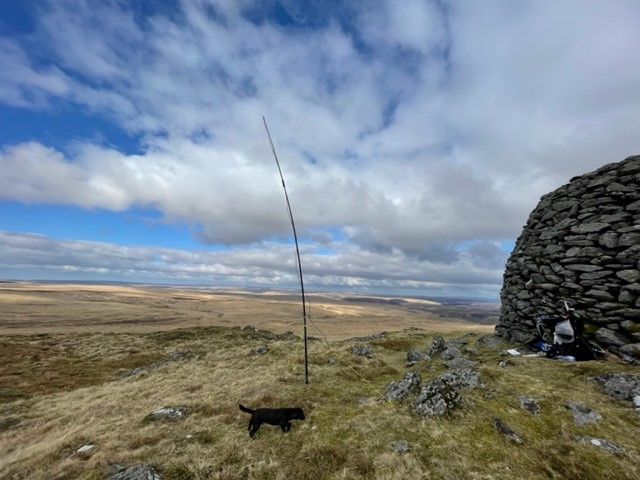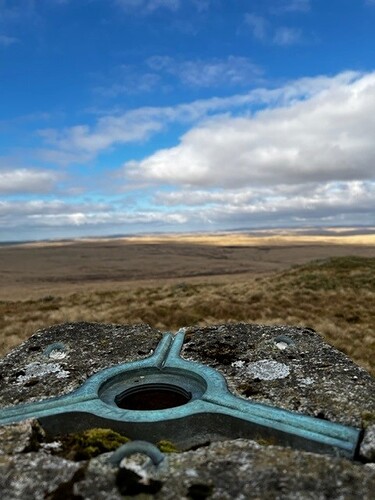 Once we had worked all stations that called into us, we had a sandwich and drink, then made for our descent.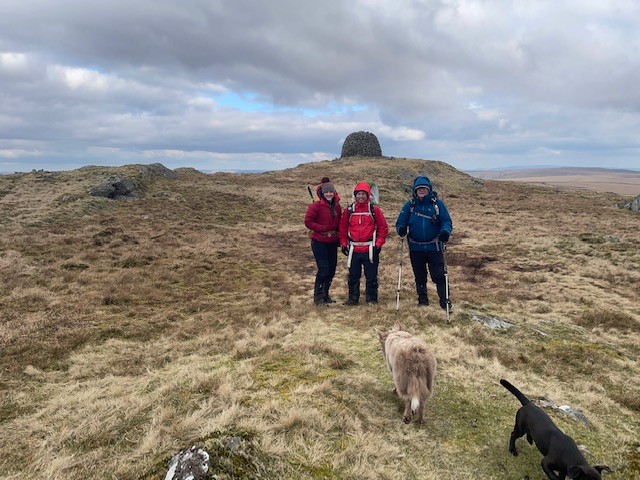 I'd like to thank all the great supportive chasers and activators that called into all my SOTA activations over the weekend. HAPPY 20th ANNIVERSARY SOTA

lets hope for many many more years of SOTA fun! Keep those mountains alive folks! Until next time, take care.
73, GW4BML. Ben