…any SOTA people going? I was thinking maybe of combining with some activations…
hamfest2019.ch
. . . yep, because I am from Central Switzerland, hi.

Vy 73 de Markus, HB9DIZ
It's possible that I might be speaking there. It's under discussion.
I'll probably be in Switzerland activating for a week or so sometime around the 24th of August.
de OE6FEG
Matt
I have been invited to give a short address at the evening reception. Looks like I will be on the SOTA stand during the day. I hope to get a couple of days activating in too.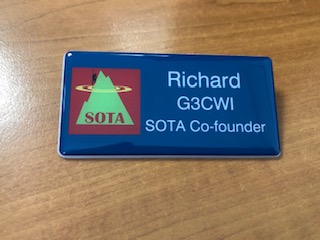 Badge made. Who's going?