One of my December trips out as GM5WS was up Creag Bhalg 668 m GM/ES-046. Whilst it didn't yield the highest number of QSO's (that was Meall Mor GM/ES-058 with 88 QSO's) it did get me some trans-Atlantic DX in the log, which was brilliant fun. I managed two hours on the summit in -15C windchill.
The ascent almost didn't happen for a couple of reasons.
A van nearly side-swiped me on an icy back road. He came round a bend far, far too quickly , lost control and slid sideways towards my Land Rover. I took to the verge, looking in my side mirror as the tail end of the van slid past me with inches to spare.
I locked myself out of the Land Rover when parking up at the access road. All of my gear was still inside Thankfully, I got back in using my Swiss Army knife!
The route up to Creag Bhalg starts at the old gate house for the Marr Lodge estate. There's enough parking for two cars there. The route crosses the bridge and continues up through the estate. A public road is crossed and a narrow track followed, which becomes better further up. I had difficulty in locating the final section of hill path due to the snow. As always, I found it on the way back. Just under 3.5 km one way.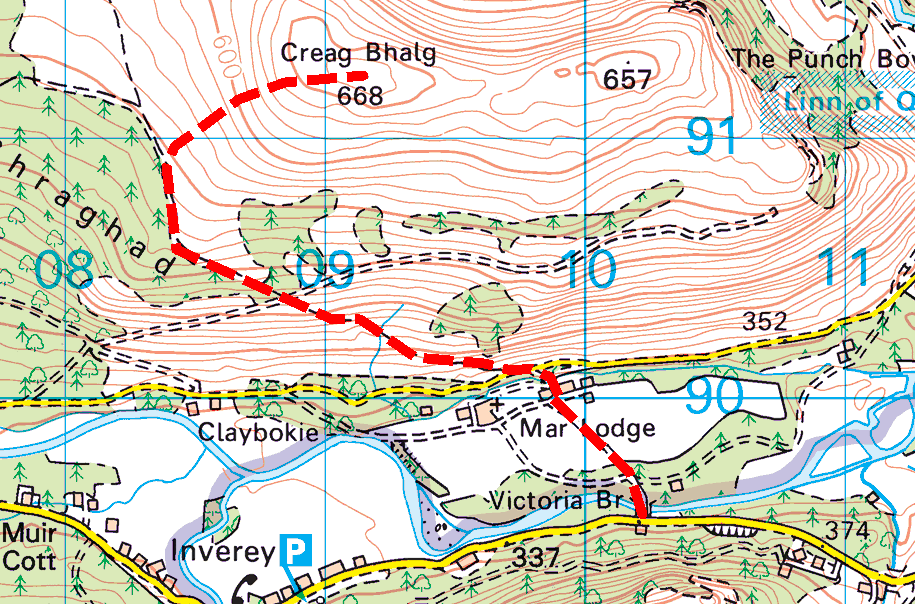 my route to Creag Bhalg
Here's the video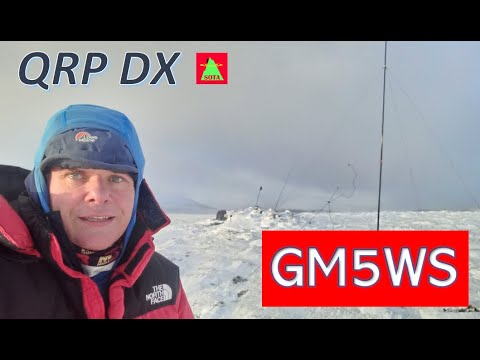 73, Fraser MM0EFI