If there was a mountain, it was this one, if there was a day, it was today
Friday 21st January 2022
I so badly wanted some 2m DX. Glas Maol was my choice, given it's height and great take off to the south. Friday was the day, with calm conditions and high pressure.
1010z saw me parked at the Glenshee car park. 1120 saw me at the top. I had some fun on the way up!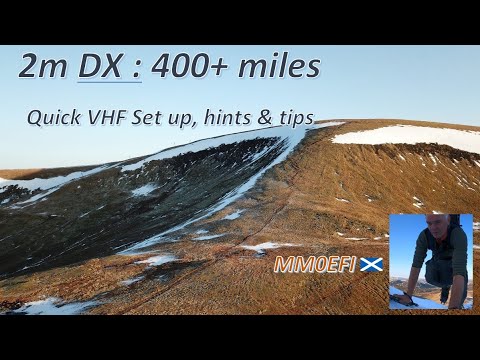 The upper slopes of Glas Maol steepen and a path zig zags up to the plateau. Little snow remains, however there was a nice rib of nevé at the edge of Glas Choire, so I donned the crampons, took out my axe and plodded up. Good fun, especially as it steepened at the headwall.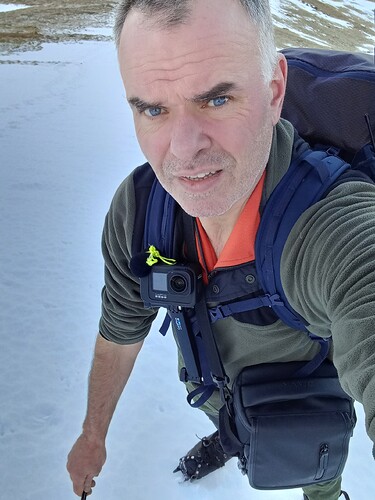 Last year I was snow shoeing everywhere, this year it's so thin
Soon after I was sat in 0°C temperatures, with a light breeze, in sunshine and on grass. Hardly any snow to be seen.
2m only today
Ft-857d
8400mAh LifePO4
2m mast
4 element 2m beam
FT-8 kit - raspberry pi3b, interface, android tablet
And a drone, 3 batteries, controller.
No wonder my pack felt heavy.
Thanks to the fine conditions and the short climb, I was prepared to spend a couple of hours getting some contacts. Although the VHF propogation forecast didn't show any Tropo. this far north, I was still hopeful for a bit of a lift.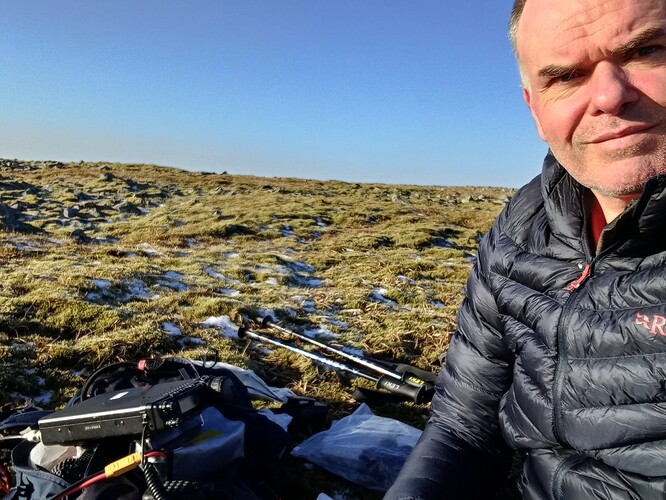 Summit station set up
All I'll say is I didn't have time for FT-8. Sorry to anyone looking out for this.
Highlights were Don @G0RQL in North Devon, ODX at 416 miles and Richie @2W0LWF summit to summit to GW/NW-005.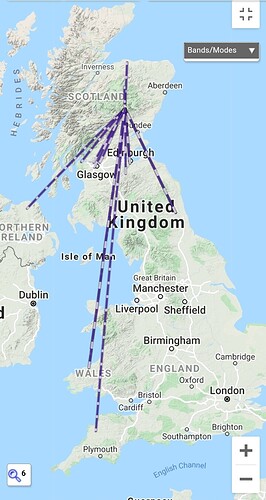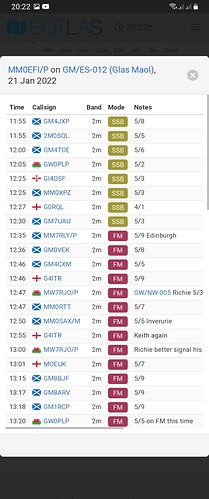 Richie had only taken a decent aerial with him because he'd read that I was going to be going for it on 2m! Good choice Sir.
After the activation I wandered over to the eastern side of the summit to peek over the wonderfully isolated Caenlochan Glen.
Standing on the summit of Glas Maol is like standing atop a massive space hopper. It's very difficult to appreciate the surrounding, sometimes dramatic landscape. Popping the drone up revealed a lot more of the mountain.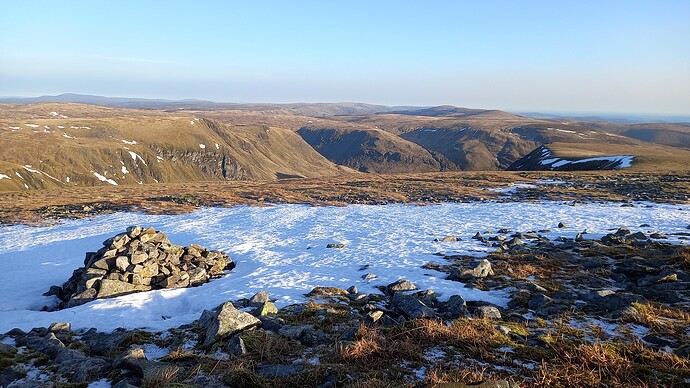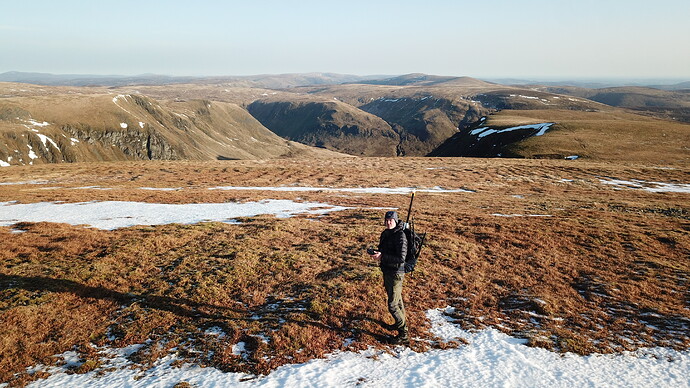 That done, I plodded down, incredibly happy with the way the day turned out.
For those that haven't seen it, this is what I was doing the day before. A complete contrast.
73, Fraser