So far…
GI/AH-005 Agnew's Hill - Thursday 30th March 2023
Staying in Marianne's hometown of Larne for the first few days. Wx better than expected weather inspired an afternoon raid of the most local SOTA to Larne. A very damp boggy trudge up the summit.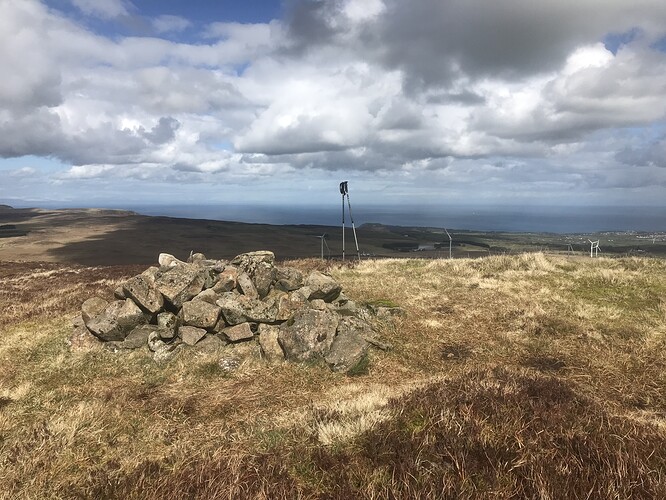 Tom MI1EYP/P - 36 QSOs
20m FT4: 11 QSOs
20m CW: 19 QSOs. (inc. EA8ADS)
20m SSB: 6 QSOs (inc. EG2GURU)
Jimmy MI0HGY/P - 10 QSOs
2m FM: 9 QSOs (inc. 2E0MIX over the sea)
20m SSB: 1 QSO (EA2GURU)
GI/AH-008 Big Collin - Friday 31st March 2023
Tom MI1EYP/P - 49 QSOs
20m FT4: 19 QSOs
20m FT8: 11 QSOs
20m SSB: 9 QSOs
20m CW: 10 QSOs
Solo outing and another boggy approach. On the descent, I found that I could have stayed on the gravel track for much longer, and waited for a grassy path up much less damp terrain!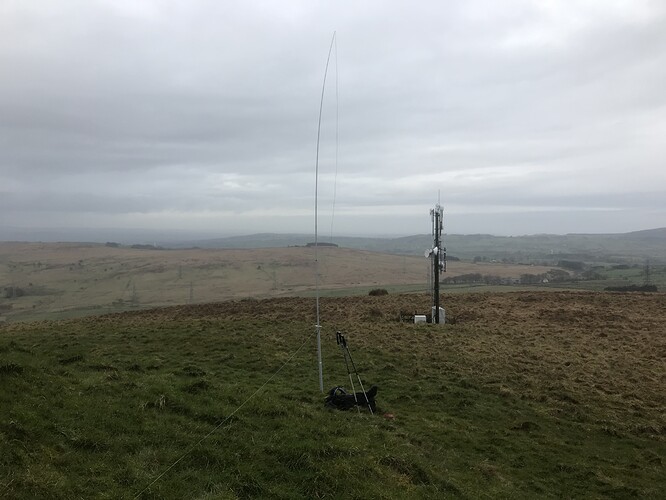 Some DX today:
3 VKs, plus FK, JA and EA8.
Hoping to join in the VK/ZL event tomorrow morning from Slemish GI/AH-007.
Heading to EI on Sunday.