Corndon GW/MW-013 is a local hill for me, and also one of my favourites.
I noticed that by filling in a few gaps, I would have activated it on all bands for which I am equipped.
So, as the day was bright and sunny, I put up an alert and headed out.
I needed three more bands. Surprisingly, I had never used the bread-and-butter bands 30m and 40m. Less surprising, was the lack of 6m, and I wasn't optimistic about catching that one today.
More in hope that expectation I put up my 10m quarter wave vertical with three elevated radials, and matched it on 6m with the Elecraft T1 tuner. I could hear no signals, not even FT8 which didn't bode well.
However, a self spot for SSB and a CQ with 5W from the FT817 quickly attracted a call from Richard @MW0GWG near Aberystwyth, and we exchanged 59 / 52. Result! Thanks Richard.
I also heard Stewart @G0LGS calling, logged as 44, but he couldn't hear me. Someone else called, but too weak to be readable. Thanks to all who tried, much appreciated - maybe I should have rigged something horizontal…
I then put up the linked dipole, and worked 18 stations on 40m SSB, followed by 12 on 30m CW. In hindsight, it wasn't a great idea to leave CW till last, as I was getting cold by then. Thick gloves, shivering, and a paddle that kept refusing to send "dits" aided the onset of brain fade.
I'm sure there were more stations calling than I managed to work - appologies if I missed you, and many thanks to those who put up with my dodgy sending and completed a QSO.
So, now I have activated Corndon - not necessarily "qualified" it, thats for another day - first in these years:
160m (2021) 80m (2020) 60m (2015) 40m (2022) 30m (2022) 20m (2016) 17m (2016) 15m (2022) 12m (2022) 10m (2022) 6m (2022) 4m (2012) 2m (2013) 70cm (2021) 23cm (2019) 13cm (2021).
The versatile FT 817 featured in all of these, except 4m.
Several VLF, and lots of microwave bands to go for the full set!
Frost on the way up - winter on the way!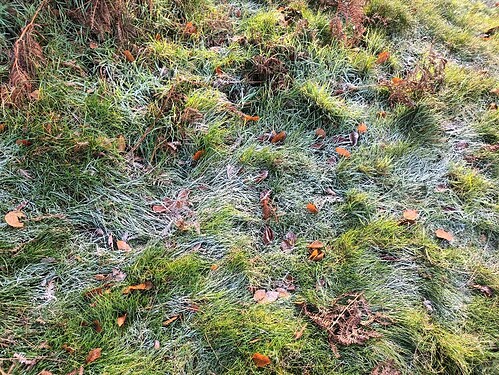 The shack: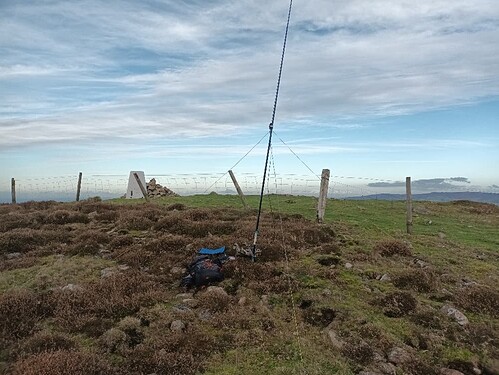 Thanks to all who worked me, or who tried to - much appreciated.
73
Adrian