Congratulations Phil, great achievement!

73
Marcial
Congratulations Phil.
73's
David
GREAT BIG CONGRATS, Phil!
All best, Ken
Congratulations, Phil, on 1000 Completes! Very FB!
73,
Andy, N4LAG
Having started on completes and uniques it has to be the most expensive kind of SOTA. I managed one yesterday and another today before the **ck-up fairies visited. But I wont steal Phil's thread with this.
I have 125 and so I very really do grok how much effort is needed to get to 1000 completes. Very impressive indeed.
Amazing Phil! Congratulations!
73 Fabio
Congratulations Phil


73, Éric
Impressive achivement Phil.
Congrats to so much commitment

Well done Phil - an awesome achievement!
73, John M0VCM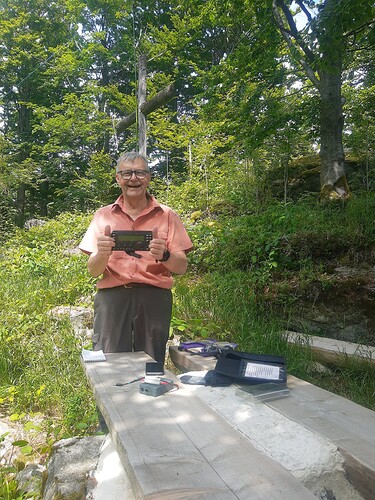 The man himself looking deservedly proud on the qualifying summit. Congratulations Phil and very well done.
Hi Phil,
Congratulations on 1000 completes.
73's Geoff GM4WHA
"Seen the SOTA world and also heard others from there."
Congrats, Phil, that is dedication, especially when both parts of the complete are not from the same day! Cu in Friedrichshafen on Saturday to congratulate in person.
73, Markus HB9DIZ
PS: Congrats also to Paul HB9DST for half way = 500 completes!

What's the saying, what's not forbidden is allowed, if you enjoy it, you can use it, hi.
Hi Phil,Congratulations on this great result!
best 73 DL6FBK
Congrats Phil, on that impressive achievement




73, Roman
Congrats Phil, stunning. I look at my completes at about a tenth of that, and can only feel awe. Very happy to have contributed one of the completes for you.
73 Andrew VK1DA/VK2DA