the local LUG (Linux User group) are going to the edge of space (well, a balloon may be…) tentatively named 'Sheep Worrier One'


As part of this, they were to be testing out a 433Mhz 'beacon' on the Wrekin (G/WB-010) this morning.
I thought I'd join them, and do a SOTA activation the same time. Despite, low cloud, and rain first thing, the WX forecast was for sun (yeah, right…) So I thought I'd give it a go anyway.
The car park was virtually empty, being quite early and I quickly checked my gear and set off up the path.
The last fairly serious walking I did was in February in Madeira (and that wasn't too strenuous either if the truth be known…) Being passed by various octogenarians striding on up the hill did nothing for my confidence! But I struggled on, regardless

on past the 'Half Way House', which isn't really half way, and gives people the impression they're actually half way to the top… haha… no such luck.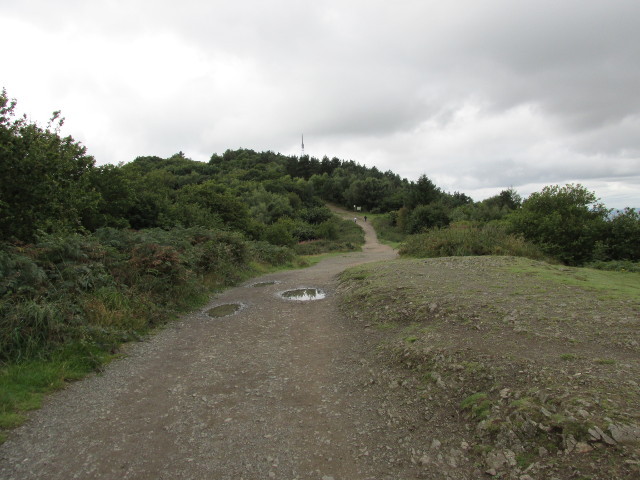 The wide path between 'Hell gate' and 'Heaven's gate'
Anyhow, it took the best part of 50 minutes to get to the top, probably 20 minutes longer than someone fit

2 people who passed me walking up, passed me again coming back down!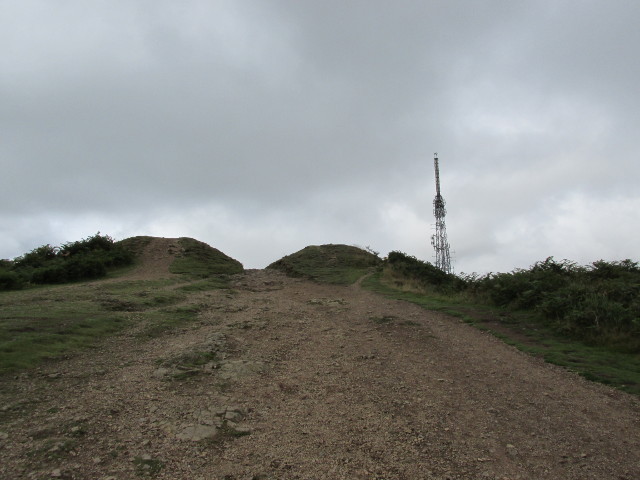 'Heaven's gate' - Nearly at the top!
I set the station up on the northern flank of the summit, just down from the trig, hopefully out of the way of the crowds which would probably turn up later, knowing what it is like.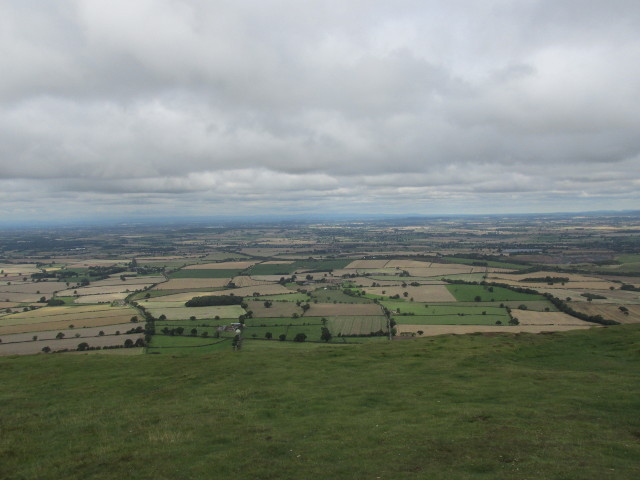 View from the 'shack'
I started out on 20m, and it was quite a pleasant surprise to find it a lot better than a couple of weeks ago, with 22 QSOs in the log very quickly.
The 'Sheep Worriers' hadn't arrived as yet, and I had an opticians appointment to get to, so I quickly set up for 2m FM, getting a further 9 QSOs in the log. I was about to pack up when I was approached "Can you tune that to 433.950Mhz??" Finally, they'd arrived with the tiny 'beacon' but were having issues and needed to check if it was all working ok. I finished off the last 2M chasers and tuned around, I could get a carrier, but nothing else, they had a bit of a fiddle about and it burst into life, apparently the battery holder had some problems, but at least it worked… sort of…
Better to find that out after a 50 minute walk than attached to a balloon heading for the stratosphere!
All good fun

Time was pressing on, so I had to pack up and go, I'd have preferred to have stopped a little longer and gone through a few more bands, so apologies if anyone was waiting for any more… and thanks to the chasers for the contacts!
Only 30 minutes to get back down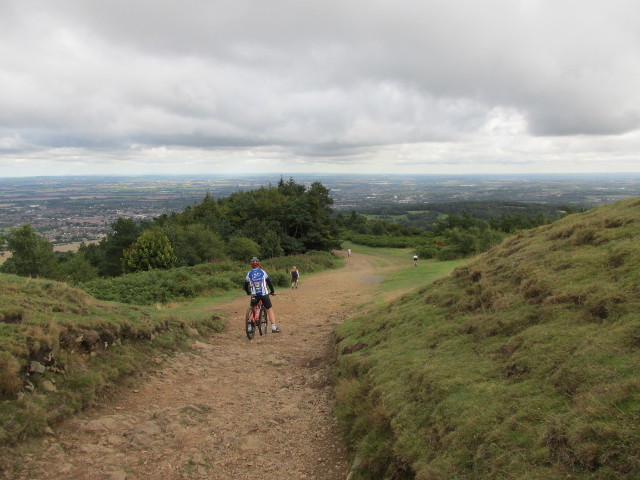 On the way back down…
Don
m0hcu