What a beautiful day! Blue skies, fresh powder snow and plenty of contacts. (I even had a snow plow clearing the road for me). Bloomin' cold in the wind though.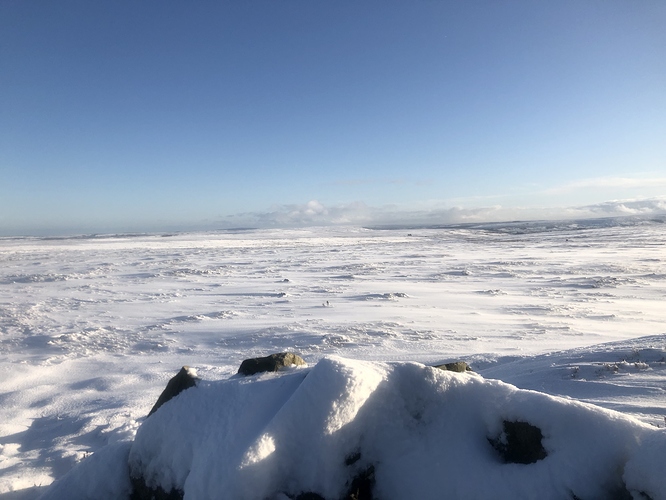 I heard Jonathan (GW2HFR/P) on 17m at a readable 5/2 and tried calling a few times. Then I heard him telling someone he was running 150W! Ahh, that's why

Never mind, next time.
Thanks to all the chasers. I'm grateful for your patience and good behaviour when several called at once.