This will eventually find its way into my blog too

I'm presently only 22 months behind

Thanks to everyone who managed to chase me from G/SE-003 Black Down from around 1800z last night.
Quite an easy walk through the woods, once I realised that I'd drove past the car park, and turned around

The 20 minute or so walk in was a lot easier than the drive from Farnborough, taking over an hour

I quickly found the trig and set everything up… it all seemed to be very quiet…
2M nothing
6M nothing
10M Nothing
tuning down, I could only hear one or two stations on each band, very noisy, S7-S9 on most of the lower bands, I settled on 40M. Most QSO's were around 25W
After about 15 minutes… 2 QSOs… not great!
I did hear SQ9SXO/P on SP/BZ-045 drifting in and out of the noise, but couldn't get through, not even cranking the 857 up to 60W
Switching to 20M brought in a further 6 contacts
60M, one, even though one end of the link dipole was wrapped half way around a tree, the other end fastened to a branch, but sagging to about 2 feet above ground in the middle!
A quick change back to 40M brought another couple in, before the flies attacked and I decided to pack up.
Just before leaving, I thought, just for a laugh, I'd try 4M… Nothing again!
It seemed as if even trying to tempt people with TP1443, met with complete silence, so if anyone here is after that particular one, here are some pics of it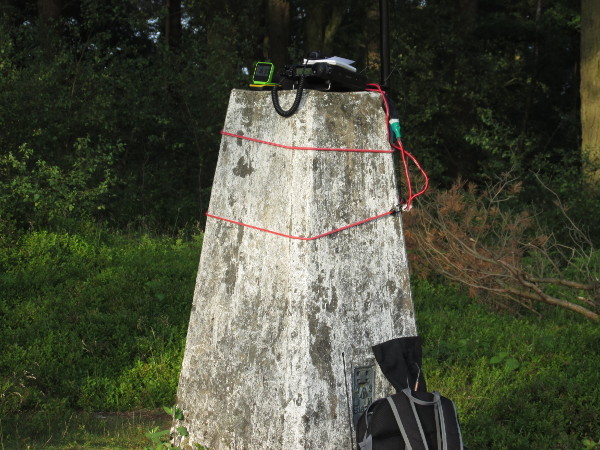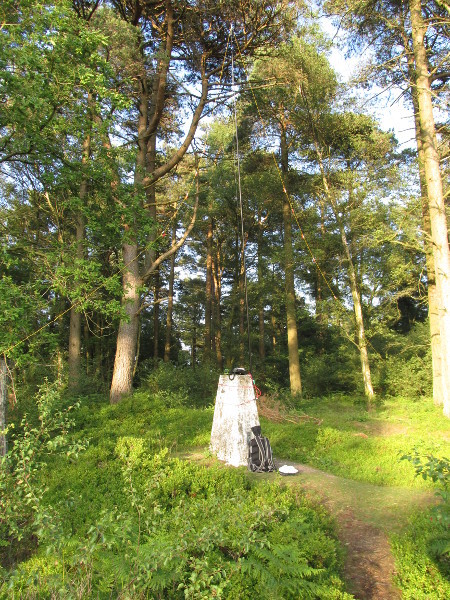 There's a possibility I could get to activate Leith Hill and Butser Hill around the same time sometime in the next few weeks, I hope things may be a little better HF wise. I do appear to be… ummm… joint last in the 10/6M 'G' SOTA Challenge
Again, thanks to everyone who called in!
Don
M0HCU