We wanted to get another summit in after leaving the holiday cottage for Blackpool, but drove through rain on the way to the Rylstone. By the time we reached the layby parking the rain had stopped, though the clouds were still masking our target of Cracoe Fell, and it looked like it might start raining any time soon.
We loaded up rucksacks, with both rucksacks and ourselves in waterproofs. The first time we did Cracoe we did an anti-clockwise route: this time we did the same route clockwise, heading past Rylstone church and along the Chapel Lane track and winding through the back lanes of Cracoe to the Fell Lane track, where we were finally heading uphill. The summit remained firmly in the clouds throughout as we made our way up to the ridge and into the clouds. Finally, the war memorial came into sight and after visiting it, we headed over the stile to the rocks on the other side to find some shelter. Caroline found the same set of rocks she had used last time to prop up the VHF antenna: a good working position making the most of the view down to Barden Reservoir when the clouds cleared slightly. 2m FM kept Caroline busy with 22 calls over 45 minutes, with highlights of an S2S with Allan G4VPX on Stiperstones G/WB-003 and even more impressively a call from EI9GLB. Martyn set up HF between the rocks and the wall and found 5MHz working well, with a run of 21 QSOs. On the way up, we had heard a lot of grouse activity and there was quite a lot of displaying and calling as they bobbed around us during our activation.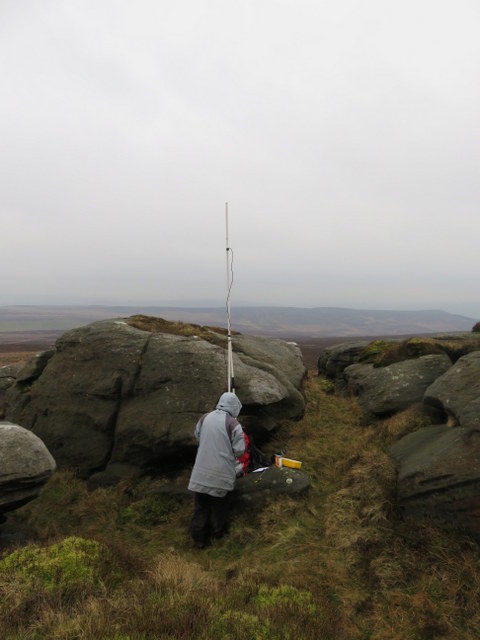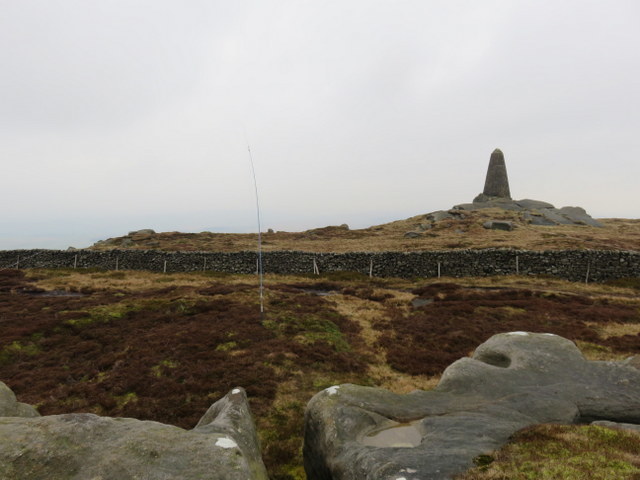 We packed up in the dry and headed south west along the ridge wall down with slightly more but still hazy visibility. Unfortunately, as we joined the bridleway to descend it started to rain, and got progressively heavier, so we got quite wet.