The forecast was for a generally fine day with some cloud and possible scattered showers. Our last remaining NP summit to activate was Cold Fell, but that was a long drive from our base in Hawes. We had a reasonable journey through Kirkby Stephen, Brough, the A66 and M6, and back east to the parking for the Geltsdale RSPB reserve at NY589585. Surprisingly for a Tuesday in March the car park was nearly full, but a car left as we were trying to squeeze ourselves into an awkward space at the end so we moved into the vacated space. We were following an Open Access walk from Cumbria Council, which headed past a terrace of old colliery cottages, and then ascended on a boggy path to the Bruthwaite Viewpoint, which gave extensive but misty views to the north. The path faded as we continued up over rough and boggy ground which led to the windy summit. It is topped by the remains of Bronze Age tumulus, with a trig point on top of it with a shelter on one side and an impressive cairn on the other. It was cold and windy so Caroline set up in the shelter, contriving to use the trig point centre hole to support the antenna with the cable just reaching to the radio propped near the top of the shelter: this yielded 6 2m FM contacts: surprisingly all were from England, despite the summit appearing to have a better take off towards Scotland. Martyn set up HF on the slightly less windy side, and had a good run of 22 contacts on 5MHz. Caroline moved to 40m which seemed better as she got 20 contacts. After they had dried up Martyn tried 20m, but managed just one QSO!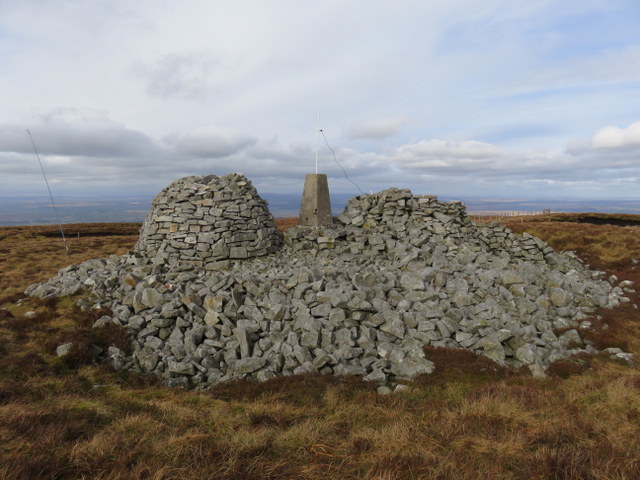 Cairn, Trig and shelter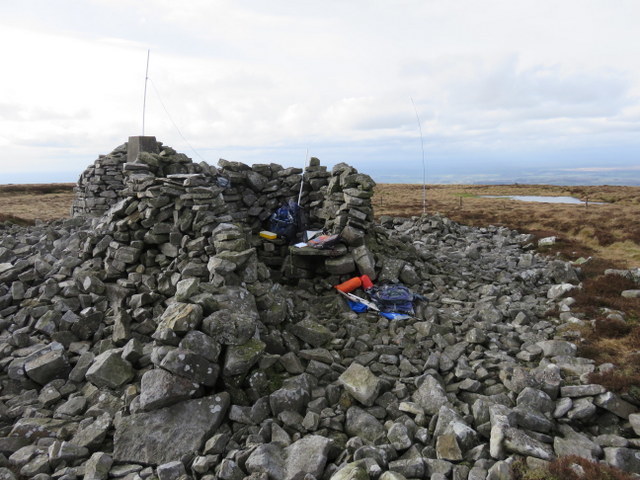 VHF and HF antennas
We continued following the circular walk, getting more views of Geltsdale, getting views of various colliery remains including several colliery tracks at different angles. We stopped to eat our afternoon apple on a wall in the valley. We then had a pleasant if muddy in patches return walk on the remains of the track of the Gairs Colliery Tramway, passing a field of donkeys on our way past the terrace of old colliery cottages and back to the car.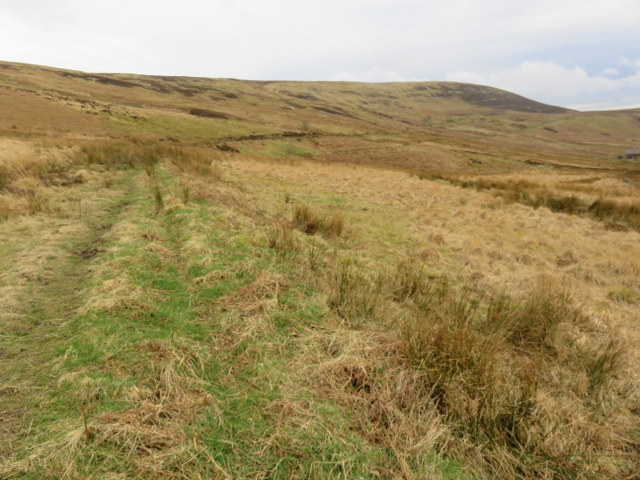 Tramway remains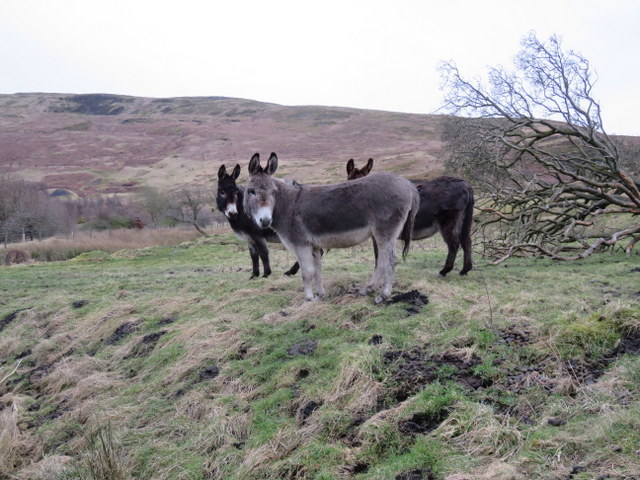 Donkeys