I'd forgotten what summer weather on the hills was like.
Luckily it put in a brief appearance yesterday, and I managed to get out onto Bryn Arw, GW/SW-26, Ysgyryd Fawr - GW/SW-016 and finally Graig Syfyrddin - GW-SW-020 for a pleasant day out. I'd planned one more summit, but literally just ran out of time.
While band condx were not brilliant, they were certainly a marked improvement on recent weeks!
Quite a contrast between summits.
Bryn Arw and Graig Syfyrddin were void of any humans, other than myself (plenty of sheep).
Ysgyryd Fawr was like Piccadilly Circus!
I was exceptionally lucky to find a parking spot at the latter, luckily a car pulled out just as I arrived. The carpark was full and overflowing along the verges each side. Last time I was here I had the car park to myself!
A lovely hill it is, but I was thankful of my mosquito net, which was pressed into action for the first time this year. Not to keep off the mozzies, but the swarms of flying ants intent on making their home in my nostrils


Inquisitive bystanders always eat into your time too. I dread to think what this place is like at the weekend!
The best of the conditions were over by the time I activated Graig Syfyrddin, and I struggled to make a hard won 15 contacts.
10Mhz should have been the money band at that time of day, but it was completely obliterated by S9+ interference, I expect from the adjacent WX station. Not sure what this was, but I suspect it was possibly inverter noise from the solar generation equipment. Needless to say, 10Mhz wasn't used. Be warned.
Anyway 3 points for a hot dry day out. What's not to like about that?

A little video of insects and noise…
Bryn Arw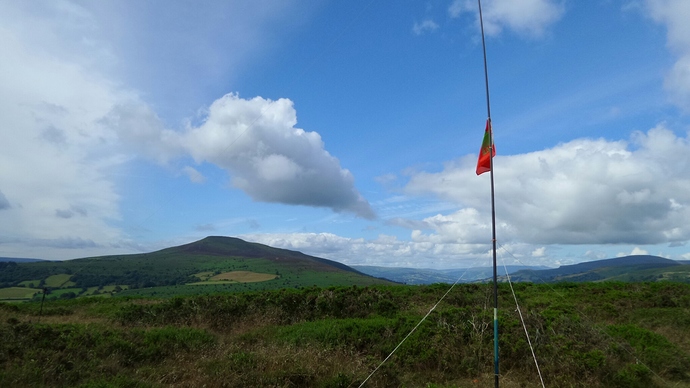 Ysgyryd Fawr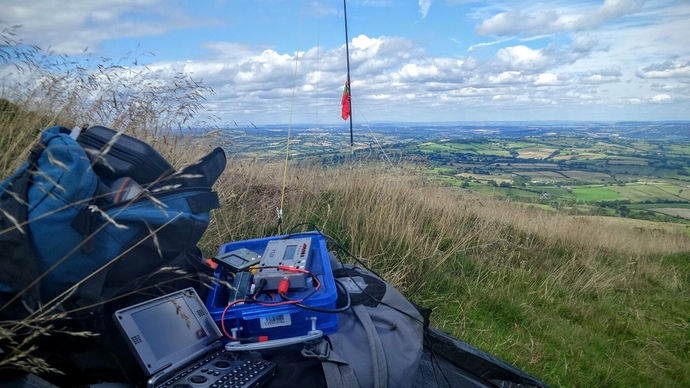 Graig Syfyrddin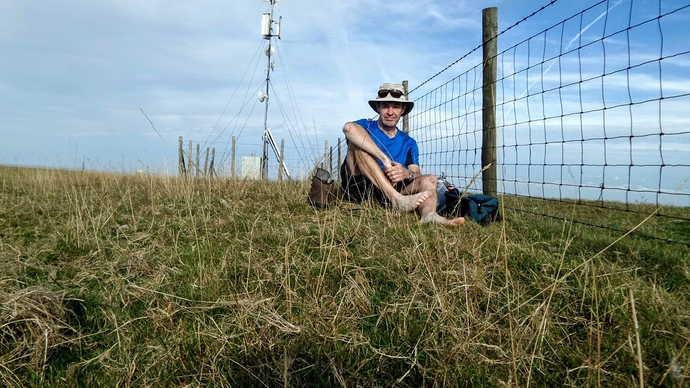 Thanks to all the chasers.
73
Pete