Over the last year I've been working on getting in better shape in part so I could do SOTA. I did a few practice runs by activating a few parks for POTA. Now that I've lost around 80 lbs and over the year I"m finally in good enough shape to start doing some day hikes. Now that I have all the gear and am in shape I decided to activate my first summit… For the fourth of July holiday this weekend I hiked from my partners house to Lilley Mountain which is about a mile and a half from their house. The hike was a little rough at parts but nothing horrible, it was hot but the road up the mountain was mostly shaded and I brought extra water. Most (99%) of my HF has been digital modes so I made a real effort to do as many voice contacts as possible during my activation. It was a bit windy up there so I'm glad I brought my headphones with me which made hearing people in the small pile ups a lot easier.
When I got to a nice shaded spot on Lilley Mountain I was able to set up my linked dipole on to my mast and leaned it against the tree I was under. The ground was a little too hard or soft for the tent stakes to do much other than hold the wire. I had cellphone service so I was able to self spot myself which helped out a lot. I managed to make 30 voice contacts on 20 and 40 meters, 4 FT8 contacts on 20 meters, and one FT8 contact on 15 meters. I tried to make contacts using JS8Call but wasn't able to get anyone even when I self spotted. One of the things that surprised me was how little power I really needed to make contacts. Most of the time I run 50 or 100 watts but about half of my contacts were made using 10 watts, I only had to turn the power up to 50 watts towards the end of the activation.
For this activation I used my FT-891, a Sotabeams band hopper 3, and a 15ah LiFePO4 battery from Bioenno.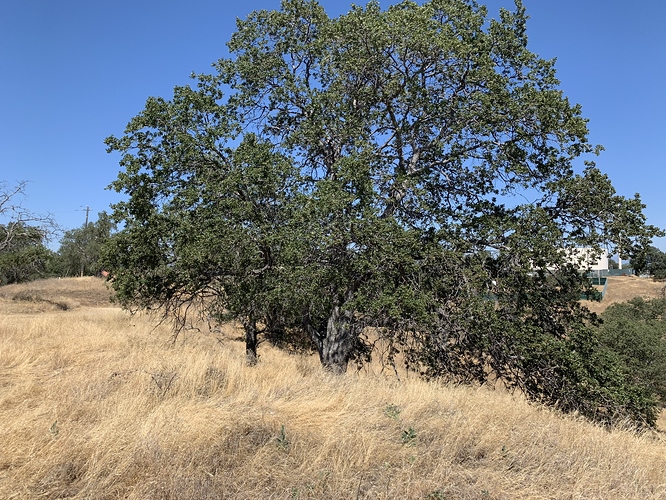 Tree I worked under during the activation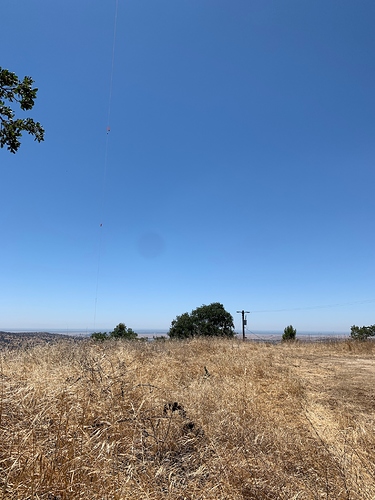 View from where I operated from

View from Lilley Mountain