Hi all,
You can find an TM15SOTA alert for the next Saturday 19/11/2022, I will active the Mourre Nègre F/CR-109.
The weather forecast looks good at the foot of the summit, the temperature felt will be lower and the wind stronger at the top.

HF activation won't be a problem, I will still test with my Arrow II antenna on 145.525Mhz & 433.500Mhz, hoping to find EA3 and EA6 stations

Other are welcome ! (look at SOTAWatch spots).
It seems possible, here an example with Palma.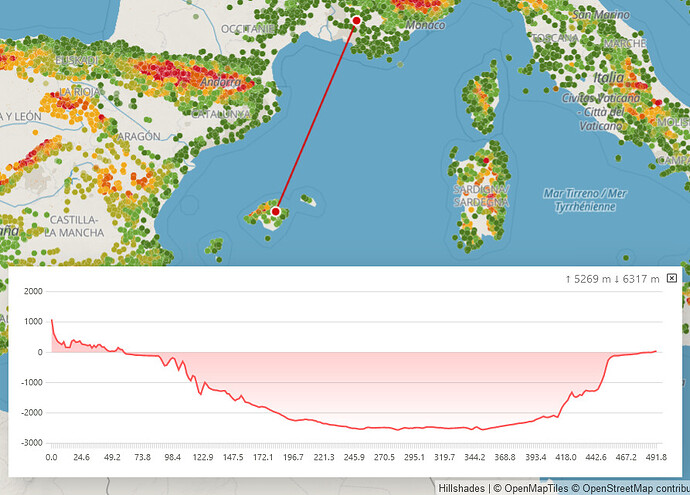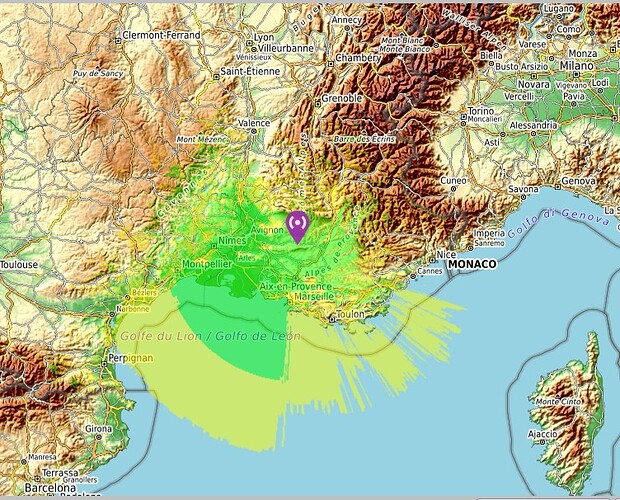 Here you can see a simulation made with the Radio Mobile Online site :
https://www.ve2dbe.com/rmonline_s.asp
Hoping to contact you

73, Éric
F5JKK