Monday 22 june 2015 I'm going on the Mont-Blanc

but i cant TXing


Sorry for the chasseur to wait for me.
My friend Laurent and me going to chamonix at 6 of the morning for 7 hour of car.
After arrive near Chamonix, we take the telecabine and the little train for going to the terminus "le nid d'aigle" 2372 m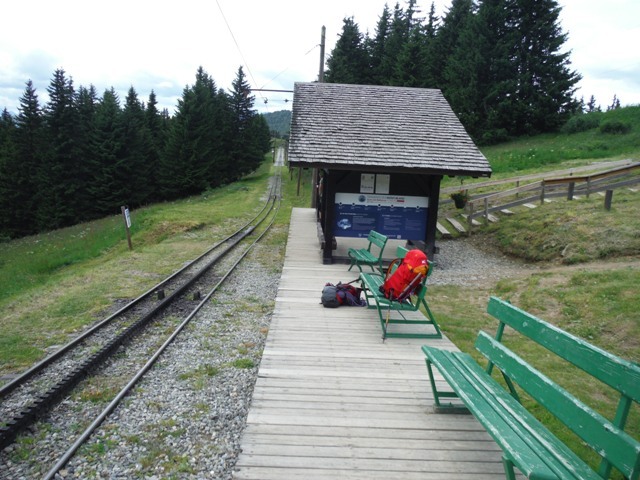 We walk a little and we can see a bouquetin

One hour after we can see the summit calling "aiguille du gouter" 3863 m. Tomorrow we climb over that, by night…
We get to this refuge "tete rousse" 3162m
After a good dinner and a short nignt Laurent and me start to climb at 2h of the morning. We stop 10 min inside the "refuge du gouter" 3810 M . We eat and take gore-tex jacket, at the outside it's colder and there's sometime a little wind.
Near the gouter
We walk, walk again and arrive to "bivouac Vallot" 4362 m
I'm tired, somethime it's windy, it's colder… i decide to drop off my shack radio 2700 g

after it's more easy for move<img

After a long walk we are on the summit, it's cold -8, windy 50km/h ? we eat a little and go down rapid ( we had near 2500m to go down)
every time on Mont-Blanc i have ugly photo
Laurent have good picture !
We get to Chamonix near 5h00 very happy, tirred. We are lucky for going to the summit, more lucky it's with a radio. an other time maybe…
73 Jean-Seb