An exciting Sota year 2019 comes to an end for me.
My personal highlights were the activation on Aksla LA / MR-155 [DL1CR Sota LA/MR-155 - YouTube] and the participation in the Mountain Goat celebration by Pom DG7ACF on DM / NS-122.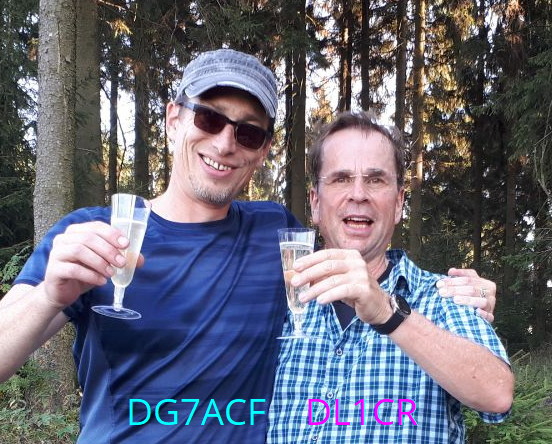 A look at the database shows more details.
Almost 2000 QSOs during 114 activations on 43 different summits, including 11 initial personal activations.
On the unusual wave 630m there was the first contact from the mountain [DL1CR DM/NS-008 630m qso 70km dis. - YouTube] over 70km and the first S2S with Wolf, DK1HW at the Pom Award, DG7ACF (see below)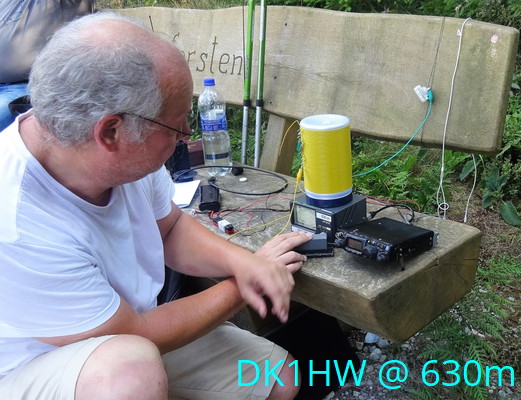 The 14 activations on 23cm, in which my brother actively supported me, were a lot of fun. [DL1CR Sota DM/NS-036 DK1HW @ 23cm distance 106km - YouTube]
Also surprising were the over 100 QSOs on 80m with 5-10W on my EFHW 20m long wire. For the operation at 80m I connect the wire directly to the 50Ohm winding of the 1:49 Ununs and use the 9m coaxial cable as a counterweight.
Mostly I could reach German OM from Wittenberg (200km), Dresden (280km) to Lake Bodensee (600km) and that at lunchtime.
The absolut highlight was an SSB S2S with Neil, GW0WPO / P over 900km between GW / MW-017 and DM / NS-127. Fascinating the QSO with Wolf, DK1HW over 100km on DM / NS-036 [DL1CR Sota DM/NS-036 DK1HW 200mW @ 3.65Mhz distance 106km - YouTube], with only 200 milliwatts.
I almost forgot the rare opening of the 10m band in May on DM / NS-163 with contacts up to SV, LA, EA5 and EI.
By the way, the summit DM / NS-163 with the bulky name "Hammersteinshöhe" (Hammer Stone High) is my favorite mountain with 25 activations this year as Phil, G4OBK has stated: "You should build a hat there, hi".
And that also explains that with 375 total score I am still very far from the Mountain goat award and even managed to set a negative record: 1.01 Avg. points per expedition.
So it might be. I am very happy about the 333 S2S contacts. And also about all the chasers that e.g. hurry quickly out of the garden, ride the bus full of children through the Alps and try to reach me on all bands.
Many thanks for your commitment, the kind words and the patience when it took a long time in the pileup and I lost control due to excitement, hi.
I would like to thank you personally here. But the list would be too long.
I am forgiven for an exception. The local OM Wolf, DK1HW supported me during practically every activation and enabled the 630m and most of the 23cm connections.
Happy Sota 2020!
73 Chris