Hi friends,
just a few shots from last week in Ireland. I only managed to activate 2 summits but that was a lot of fun. As already mentioned in the original topic (http://reflector.sota.org.uk/t/looking-for-advice-southwestern-ireland-around-kerry-tralee/19065/18) I had no problem with all my gear in the Ryanair cabin luggage.
EI/IS-050 Torc Mountain 01/Jan/2019 - condx sucked, but I wkd:
@2E0WDX /M, @IK2LEY, @EI3KA /P (S2S), @EA2CKX, EA2CE, @SA4BLM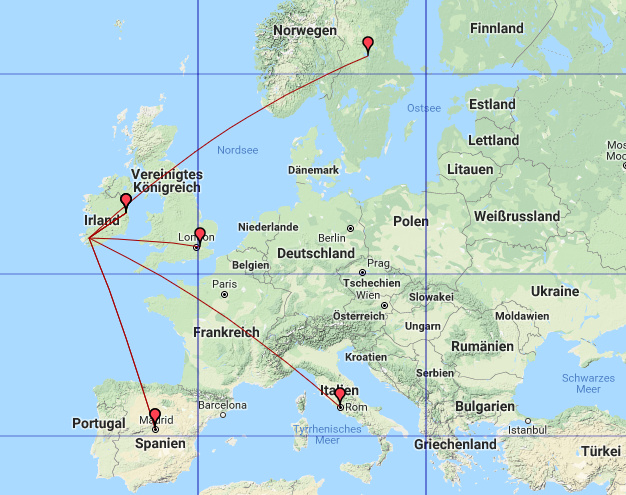 Minutes before the YL told me to leave:

We needed 4,5h from the parking lot to the top and back. Great to chat with EI3KA/p some 30km away on EI/IS-095 on 7 MHz, 14 MHz and 145 MHz.
The next day we took EI/IS-127 Carhoo Hill 02/Jan/2019 with great condx. Worked a lot US and VE:

Thank you GM6ZAK EA2CKX EA2DT G0VWP G4AFI M7AFI DL5AWI G3OCA IK2LEY DG1NPM F4HZR S54KD DL3KZA
@AB4PP
@N4EX
@AA1VX
SV2RUJ/P
@VE1WT
SP9ETA
@KB9ILT
(18 MHz !)
Soon more on my website www.dk9jc.de. I can highly recommend Ireland. What a great landscape!
73 de John, DK9JC