HI.
I finally got it after 7 years.
It's been 7 hard years summit after summit.
All this has been possible thanks to all the activators at the top without them, it is not possible.
Special thanks to all my colleagues at EA2, that weekend after weekend, they are activating
Thanks also to my colleague Bego, from the summit, who, without being a radio amateur, accompanies me, to activate.
Good it will be difficult, or rather impossible to be able to get the next diploma, I already consider myself satisfied, that with my humble radio, I have achieved what I have achieved …
Greetings EC2AG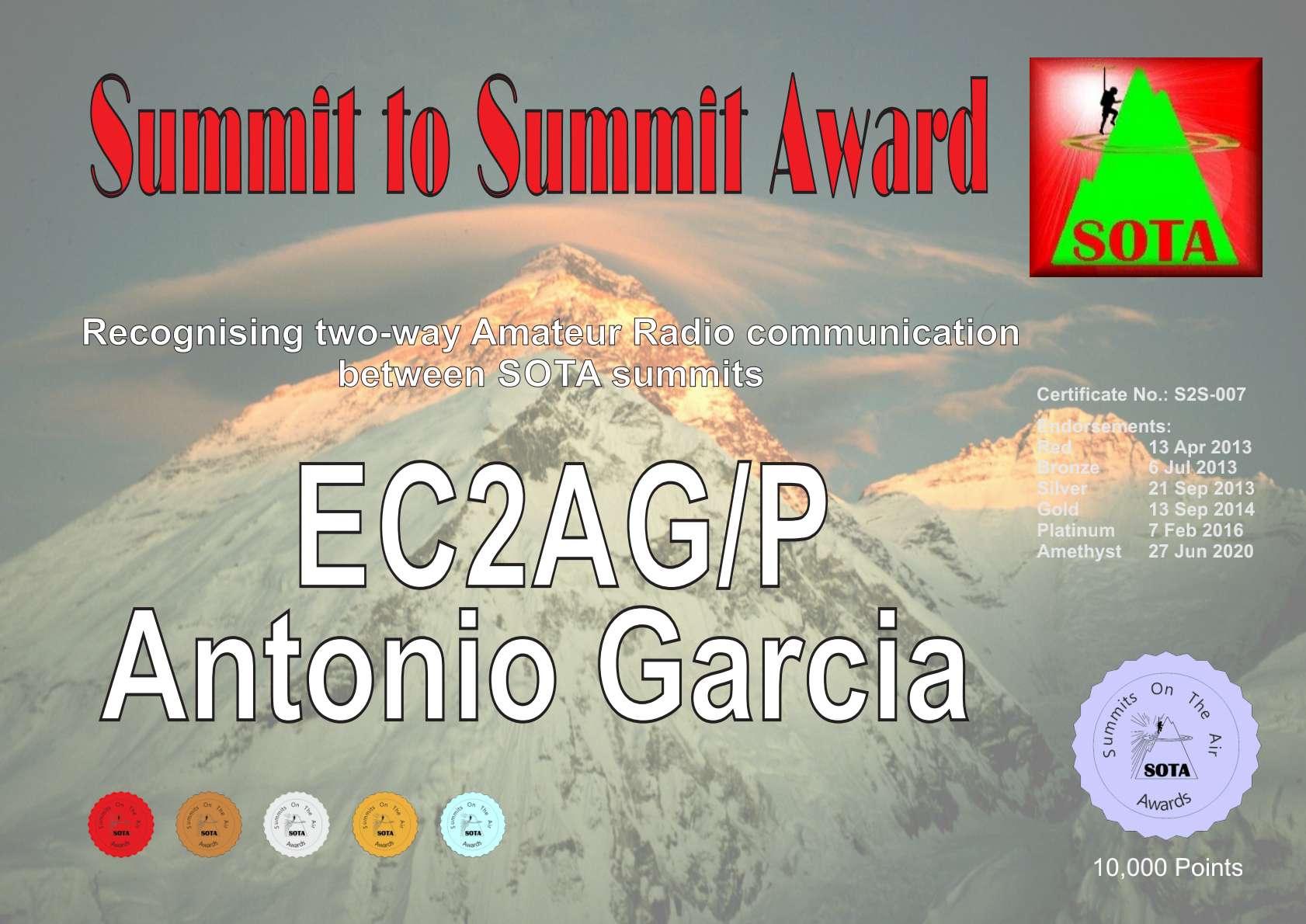 HOLA.
Por fin lo consegui despues de 7 años.
An sido 7 duros años cumbre tras cumbre.
Todo esto ha sido posible gracias a todos lo activadores en cumbre sin ellos,no es posible.
Gracias especial para todos mi compañeros de EA2,que findesemana tras findesemana,estan activando
Gracias tambien para mi compañera Bego,de cumbre,que sin ser radioaficionada,me acompaña, a activar.
Buena sera dificil,o mas bien imposible poder conseguir el proximo diploma,ya me doy por sastisfecho,que con mi humilde radio,conseguido lo conseguido…
Saludos EC2AG