I've just spotted an alert from Gerald G4OIG and Paul G4MD that they'll be on Seatallan LD-025 on Easter Monday. The WX forecast is not bad for up here so time to find a summit where 23mcs is guaranteed to work. Yeah, I'll make and effort to take the battery this time too!
A check on the panoramas website shows a lot of summits are LOS to Seatallan. One of which is Cairnsmore of Carsphairn SS-038 which is where I will be. There's a fair number of summits in England that are LOS to Carsphairn too. There's a list at the end of this message.
So it seems to me that it would be nice if a few of the 23cms capable activators could be on some of those summits making some G-GM, G-GW, G-G and GM-GM contacts a strong possibility.
If you think you'll be QRV just tag a comment on this thread.
Seatallan LOS summits:
G: Muncaster Fell, Black Combe, Illgil Head, Harter Fell, Old Man of Conniston, Scafell Pike, Helvellyn, Great Gable, Fairfield, High Raise, Dent, Pillar, FFair Snape Fell
GW: Aran Fawddy, Arenig Fawr, Moel Eilio, Snowdon, Carnedd Llewelyn, Moel Siabod, Moel Fammau,
GI: Divis
GD: Snaefell
GM: Blackcraig Hill, Windy Standard, Cairnsmore of Carsphairn, Bengairn, Corserine, Merrick, Millfore, Cairnharrow, Cairnsmore of Fleet, Lamachan Hill.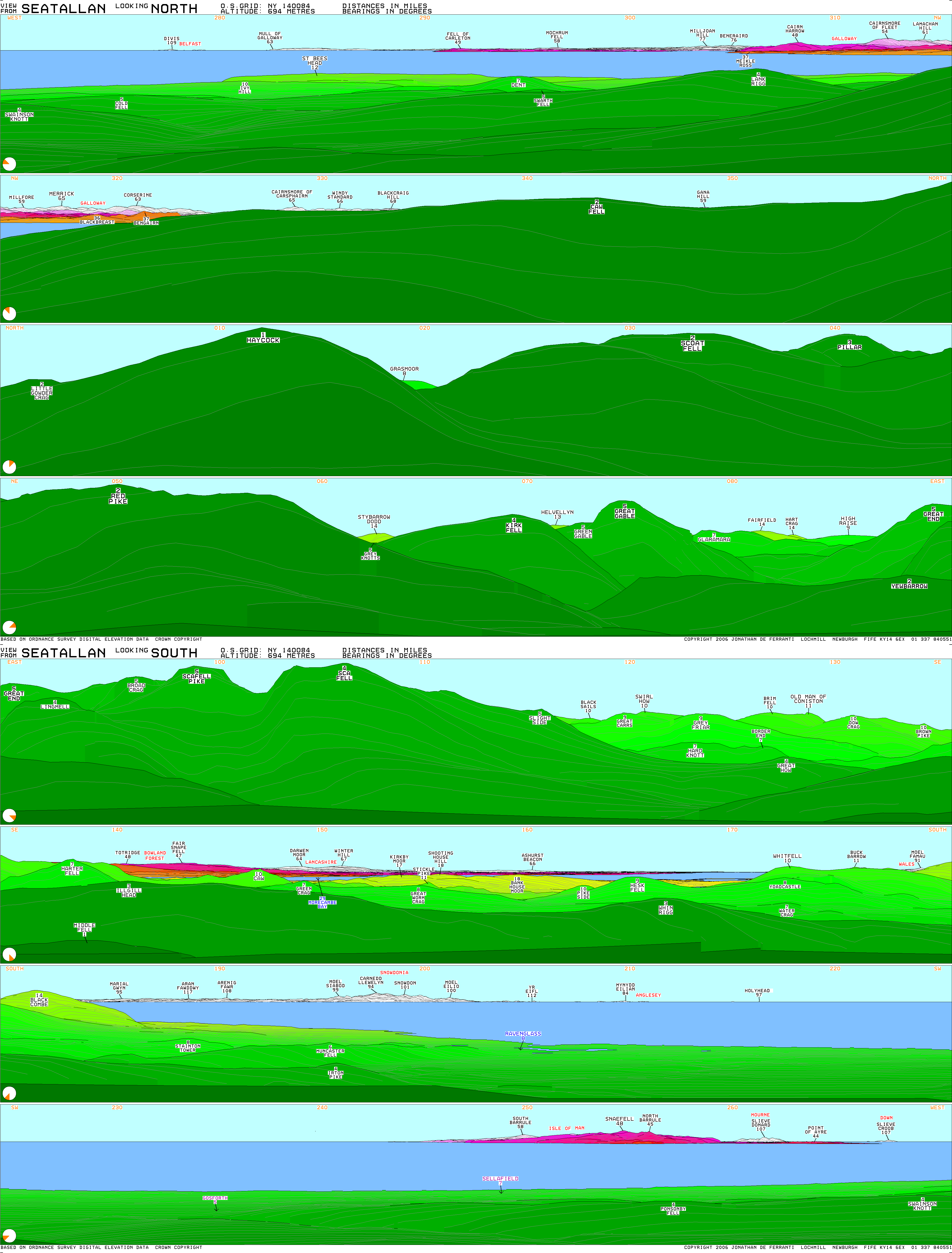 Cairnsmore of Carsphairn LOS summits:
G: Skiddaw, Helvellyn, Great Gable, Pillar, Haycock, Black Combe, Cross Fell, Nine Standards Rig, Blencathra. Plus many GM summits.
Andy
MM0FMF