Today was again a nice day for SOTA. i activated 4 summits:
DM/BW-041 DM/BW-058 DM/BW-852 DM/BW-089
I made 89 QSO's. And some S2S. On DM/BW-058 I had not many chasers, and RBN signal was vy low < 10 dB. Best QSO/DX was at DM/BW-089, TF3DX/p from TF/SV-006 on 20 meters.
I walked 17.3 km and 895 hm. Temperature about 26 C.
Tomorrow driving home. On the way home, I will activate some summits. Alert will follow.
Thanks all chasers, CU tomorrow.
73 - Tonnie - PA9CW.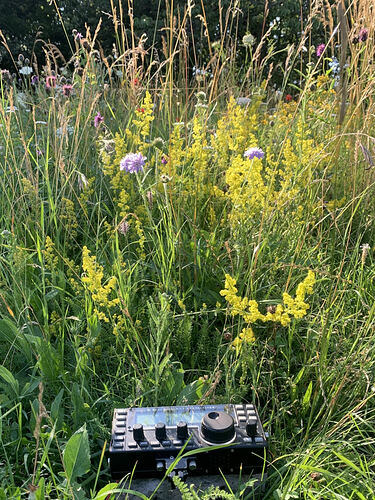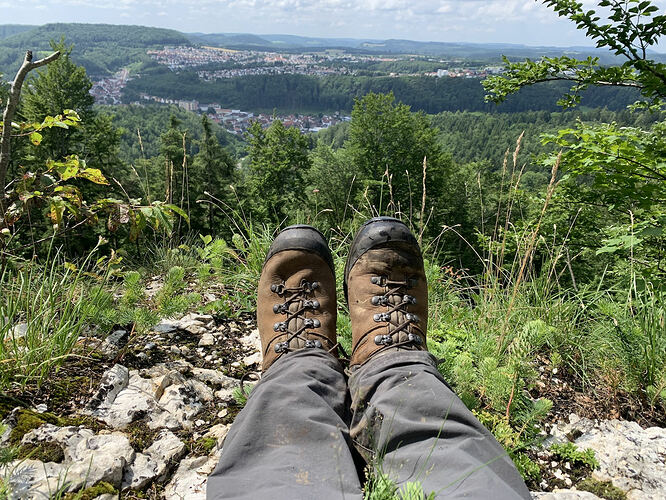 Today, on the way back home I activated 2 summits. DM/BW-054 and DM/BW-385.
Made 56 QSO's and two S2S. Weather was great and the view from Hohloh Tower was vy nice.
I walked 12.1 km and 545 hm.
A lot of traffic on the road, so I was vy late back home. But I had a great time the last 6 days in DM/BW. I will post the video in a while, when it's finished. Again, tnx all chasers!!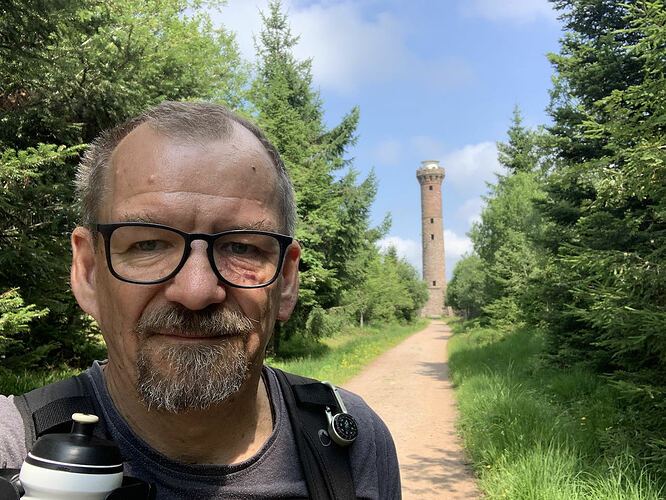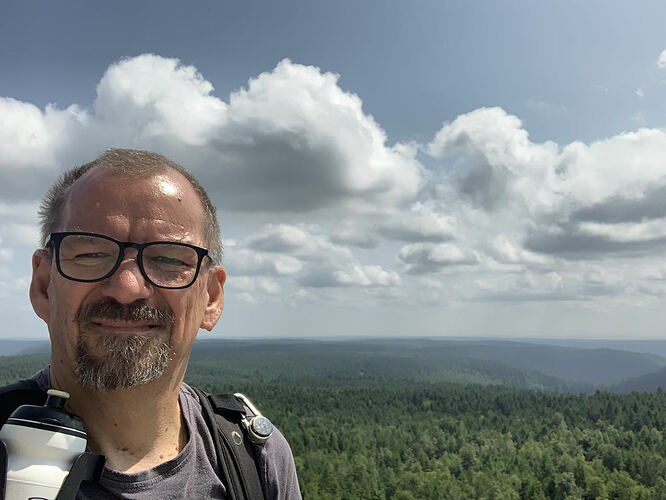 73 - Tonnie - PA9CW.
Great photos Tonnie.
73 de Geoff vk3sq
Indeed DM/BW-054 is a really nice one. Great views! Good range…
Thanks for the photos. Hope you enjoyed your trip…
73s Ingo
Hi Tonnie, thanks for the great video report. What camera did you use and what type of tablet did you use?
73 de Geoff vk3sq
Geoff,
I use my iPhone Xr as camera. The laptop is a small 7 inch GPD Pocket. It has Windows 10 Home on it, with N1MM. I use a cable for CAT and PTT. It has also a touchscreen. And a vy small optical mouse.
Power is good for about 5 hours. So enough time for a couple of SOTA or Flora and Fauna activations. The weight is about half a kilo.
More details can be found here : GPD Pocket 2 - Parm - Shenzhen GPD Technology Co., Ltd.
Hello Tonnie, thanks for camera details and the link to GPD. A great help

73 de Geoff vk3sq