@OK2MUF/P (Michal Fuchs of the Czech Republic) spotted himself on SOTA summit OK/OL-022 on 14.064MHz CW at 15:30 UTC on 18-08-2021. Tuning to that frequency from my home QTH near Plymouth, UK, I really struggled to hear him but we exchanged a sort of QSO, not helped by my poor CW skills. It wasn't until we had finished and he called CQ again in slightly better conditions that I could make out his callsign and confirm it really was him. This happens a little after 3.00 minutes into the recording. The change in sound levels at the start is due to me changing filters.
I guess there is nothing unusual about this but without the recording facility on the IC-705 I don't think I would have been able to have put this down as a genuine QSO as I could not be sure of his callsign until I heard it again. Which is what I did today when I removed the SD card from the radio and listened to it. I've put a video-less recording on YouTube if anyone wants to listen to 5 minutes of static and some stumbling CW from me. I'm hoping of course I can claim this as a QSO because at the time I wasn't 100% sure who I was talking to because I didn't hear him calling CQ afterwards - but the IC-705 was listening!
Many thanks to Michal and I hope he doesn't mind me posting this.

73
John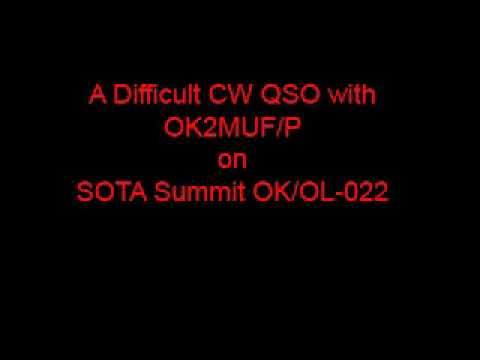 SHOW LESS