Activated Christ Cross G/DC-005 and Kit Hill G/DC-003 today on way to Cornwall
Slightly delayed in departing our over night stop as we discovered a head light bulb had gone. A quick trip to Halfords got that sorted.
Onwards to Christ Cross
Some interesting lanes navigated on the way to the summit.
Arriving at the summit and parked in the entrance to a field and left Mrs Vaz looking after the car while I operated from the side of the road.
Spotted on 2m and called CQ, again a quiet day on 2m so I moved to HF
10m EFHW setup and hung from the trees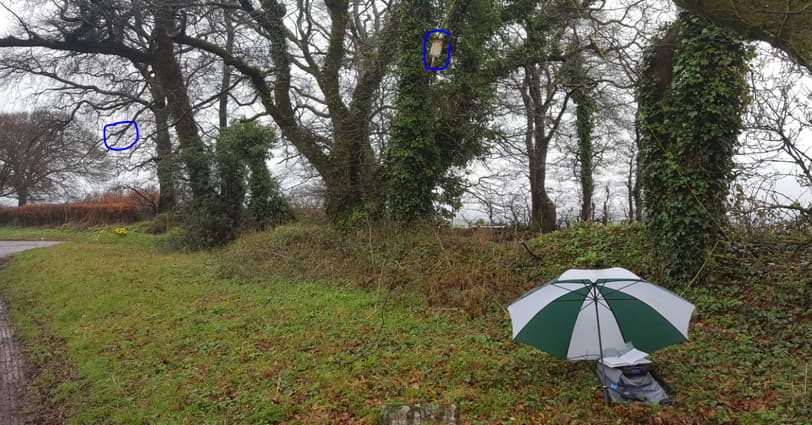 You can just see the start of the EFHW.
Spotted on 14mhz and called CQ. 6 contacts made.
Getting to the end of the activation, I took quick look on SOTAWatch and spotted G4TQE/p was out and about on a summit I activated yesterday - Beacon Batch.
A quick change of antenna and back to 2m gave a S2S with John.
2m setup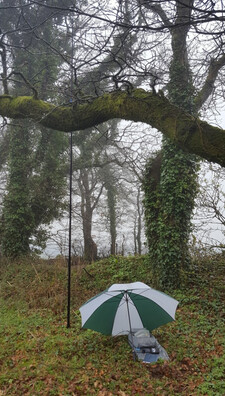 A few odd looks from a couple of passer-bys but no complaints.
Kit Hill G/DC-003
Lots of rain on route to the summit oh and mist.
Arriving at the summit I did ponder not doing the summit but I gave it 5 mins and the rain appeared to eased off. Booted and waterproofs on and off the trig point.
A quick look around and found a hiding place just away from the trig and setup on 2m.
Spotted and called CQ. This time more luck and managed 8 contacts.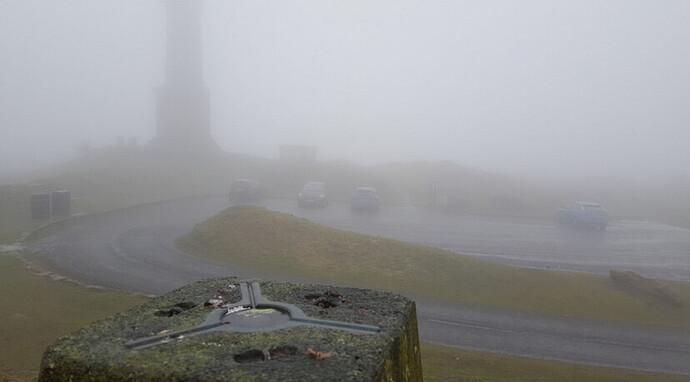 Time to call it a day and head to the cottage for the week.
Cheers
John
m0vaz