Thanks Walter, that was my thought as well that the "upper part" of the antenna is more critical.
Andrew - yes I know adding resonant radials would be an improvement, my question is about generic non-resonant radials as this is a multi-band vertical ( it has a slider on its loading coil under the 2.5m high whip ) - some more details here: https://komunicapower.com/en/inicio/707-komunica-portable-multi-band-antenna-7-3050mhz-adjustable-pl-259.html
Understood that this is all very ground-specific but if you feel there may be some increase in bandwidth if I add some more, I'll make up an additional bunch of radials and give it a try. The radials are already raised as they come off my tripod (you can just see the yellow wires in the picture below):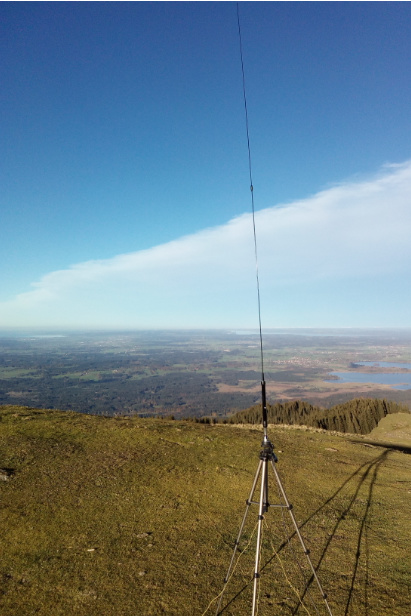 This is at DL/AM-058 Hinteres Hoernele yesterday where it bagged two contacts into the US, two into the UK, one into sweden, one into Greece and two within Germany in just over 10 minutes with 20w SSB. Bandwidth (and hence tuning) is not bad on the tripod but on a car roof, it's better hence the thought of increasing the 4 radials to eight.
73 Ed.