A Salvage job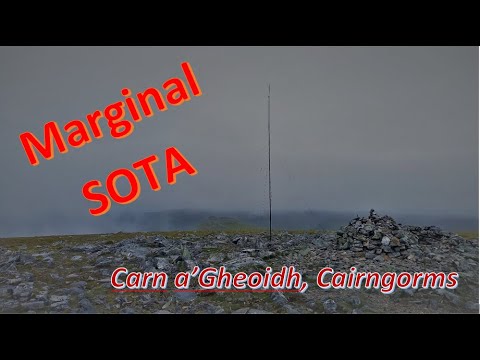 I'd finished work at noon and was looking forward to a week and a bit off work. Friday and Saturday would be taken up with my other pasttime - as part of the safety team at the Argyll Rally with my Rally Recovery Unit. So, there was time for an afternoon activation before the holday proper began.
Nintey minutes after leaving work I was leaving the car park at Glenshee ski centre and starting to head west up an initially steep, but decent vehicle track which led to the col between The Cairnwell and Carn Aosda.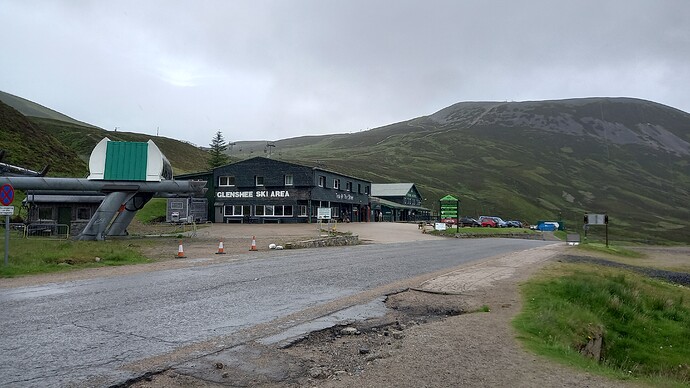 In less than half an hour I was up and could already see the way ahead to Carn a'Gheoidh, the third of the Cairnwell Munros and usually climbed along with the two I mentioned earlier. However, those aren't SOTA summits.
The weather wasn't great, with spitting rain and a breeze, but the forecast promised fair conditions until evening.
I was soon trundling south west along undulating and mainly grassy ridges towards my summit.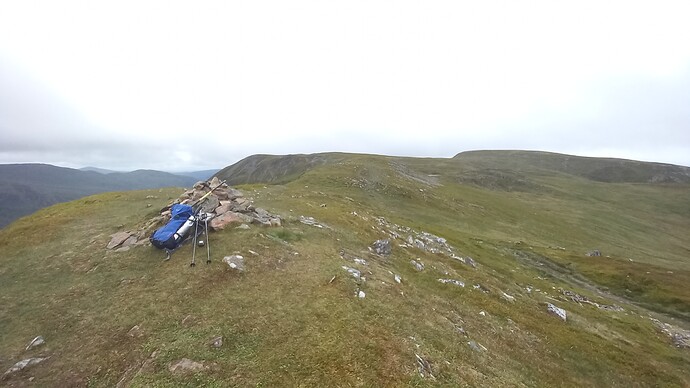 As I approcahed the final slopes, I heard a "CQ SOTA" call on 145.500 FM. It was GM5AIB on Birnam Hill near Dunkeld GM/SS-221 . I asked him to hold on for five minutes in order for us to have a summit to summit.
The summit was rockier than I remember, but I think I've only ever been up there in winter. At least there was a shelter of sorts.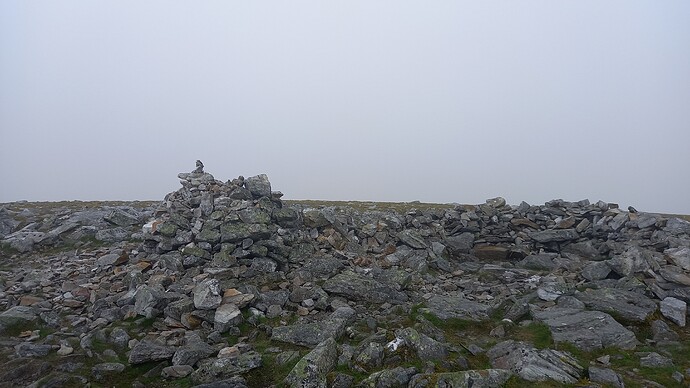 I called GM5AIB and we had our S2S. I then worked GM1DSK near Perth and he kindly spotted me on 2m. "We're in here", I thought to myself, half convinced I'd activate the summit on 2m FM, with just my hand held FT-3d and the rucksack mounted flowerpot. It's not that I dodn't want to set up the HF kit, but it was now drizzling steadily and the cloud had closed right in.
Ten minutes later I was setting up the HF kit. Some hillwalkers joined me on the summit, expressed a genuine interest in my activities and one even helped steady the mast for me whilst I guyed it.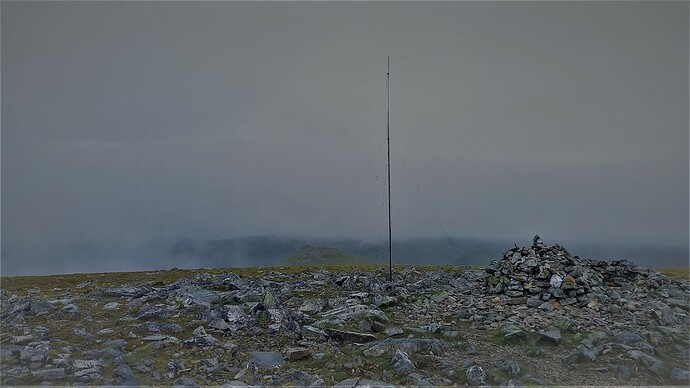 I'd unlinked the dipole so I could operate on 20m. It was a kind of "close" day and felt like it could be thundery, so my thinking was that 40m would be a riot with static crashes and QSB. Unable to spot myself using my smartphone, I got a text away and settled down in the shelter for some SSB action.
Conditions on 20m were variable to say the least. Here's the full and very short log: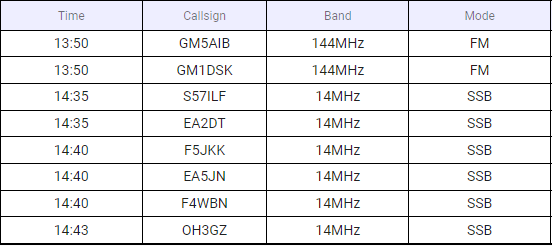 As soon as my CQ went unanswered I packed up, seeing that the ft-857 was decidedly damp and the rain was getting more steady. At the planning stages of this hike, I had half an eye on An Socach GM/CS-038, as it is tantilisingly close to Carn a'Gheoidh, albeit across pathless moor. Thanks to the worsening conditions, that would now wait for another day.
Rather than follow the direct route back to the car park, I followed the corrie edge, passing some lovely views down Glenshee and over many undulations.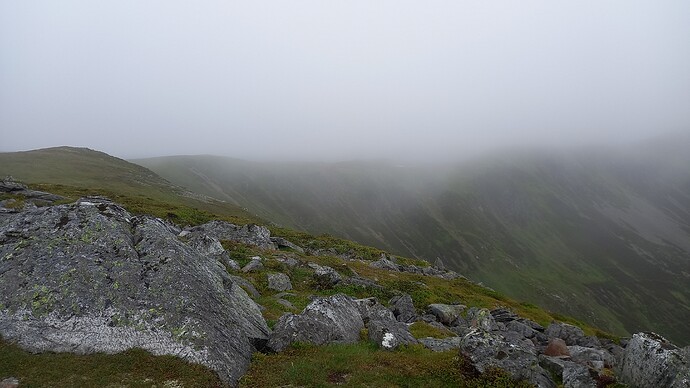 The easy vehicle track back to the ski centre.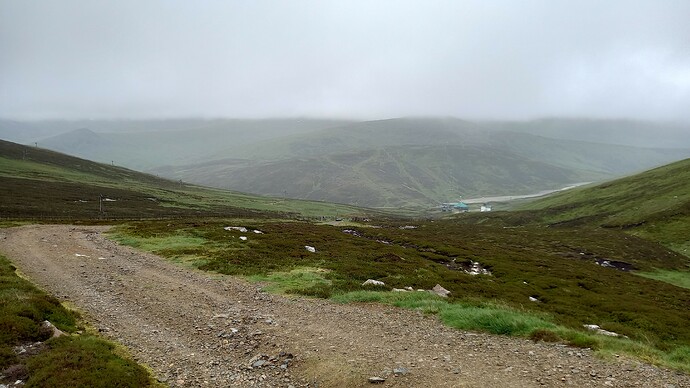 Four hours on the dot after starting, I was back at the Land Rover and demolishing the sandwiches I'd forgotten to eat along the way.
In summary, not a bad afternoon. I've always got mixed feelings about the Cairnwell Munros. The the ski tows, fences and various scars on the hillside does ruin them a bit. However, once over the back, the views open up and it does feel quite remote. The walk was just six miles, including my ambling return route and the ascent is minimal thanks to the high starting point, and all on easy gradients. A nice half day SOTA hike.
The activation was a bit sketchy. I did hope for better conditions on 20m, seeing that the previous day folk were working inter-continental. My 2m flowerpot hadn't been out for a while but it worked well, that is until I pulled the link lead out of it's SMA connecter through clumsiness.
Radio Kit
Yaesu Ft-857 - running 25 watts
LifePo4 4200mAh battery
Inverted V for 20/40m (home made)
Yaesu ft-4d plus whip plus 2m/70cm flowerpot rucksack antenna
I hope you watch and enjoy the video! I've invested in a GoPro Hero 9, which through some wizardry removes all shakiness and keeps the horizon level, no matter what angle I hold it at. Three quarters of the way through the film I put this to the test. Amazing! It's also got a wind proof mic. which really makes a difference on the hill.
Anyway, 73 for now. On holiday for a week, so may get a summit or two done but no firm plans yet…
Fraser
Gratuitous Land Rover picture (closet Landie fans reveal yourselves!)