Continuing from this thread: C4FM 4 SOTA
Tuesday 27th February 2018 - The Cloud G/SP-015 - #1001 - (sorry Rob

)
I had a very limited time window between a day of A Level maths coaching in a college in Crewe, and a two hour private GCSE tuition session in Wilmslow. Enough to nip up and down G/SP-015 and make a few QSOs on the handheld though.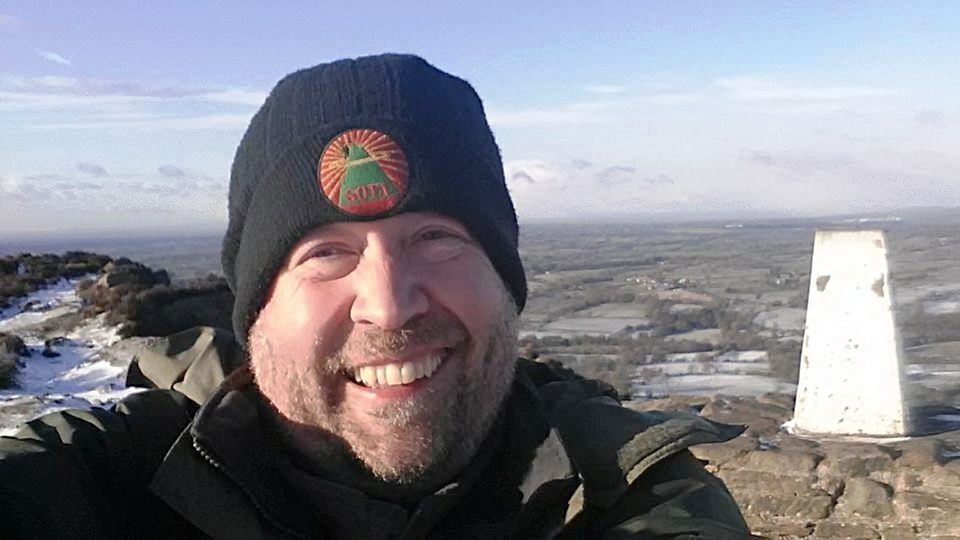 Hoping for all Fusion contacts, I posted notes on the North West Fusion group on Facebook, and in a PM to a local Fusion operator. I self-spotted on SOTAwatch just prior to commencing my 8 minute ascent. It was a very pleasant walk up in freshly fallen snow, and nice views from the summit.
Out came the Yaesu FT-70DE, on which I began calling CQ on 144.6125MHz C4FM (Fusion). To my surprise - nothing. Nothing at all. Due to my needing to be back on the road for my next bout of earning money, I couldn't carry on calling much longer, so went over to analogue FM and worked Pete 2E0LKC and Anne 2E0LMD. A couple more calls on Fusion, but still no takers.
I later found out that members of the North West Fusion group had been monitoring, but hadn't heard me. The two obvious improvements I need to make to fare better are to (a) connect to a decent portable antenna, and (b) spend longer than 4 minutes on the summit. Another time though, neither option was feasible today.