It must be ground waves because it certainly hasn't "skipped" us here

By this logic, high mountain summits in other Associations that retain snow cover all the year around would have a permanent winter bonus!
The winter bonus doesn't only take into consideration the probability of cold and snow, it adds in the shortness of daylight hours. The daylight hours in the Scottish winter are brief, descents in twilight or darkness with headtorches are somewhat more hazardous than in daylight.
Personally I think that in GM the bonus period should be extended to the full permitted length, though I would suggest that this be done by an earlier start to allow for the short days in November, by the time that the WB ends there is already something like four hours more daylight than the shortest day.
My masters don't officially start giving me St. Andrew's Day off until Nov30 2022. I'm not sure I'll still be working then. I thought this might happen so I took Nov 30 2021 off and never told anyone.

I should still be working when Brenda's 70th Jubilee happens.
Last Sunday I actvated Ingleborough. Wall to wall sunshine 20+C and YL walkers in croptops and gym gear.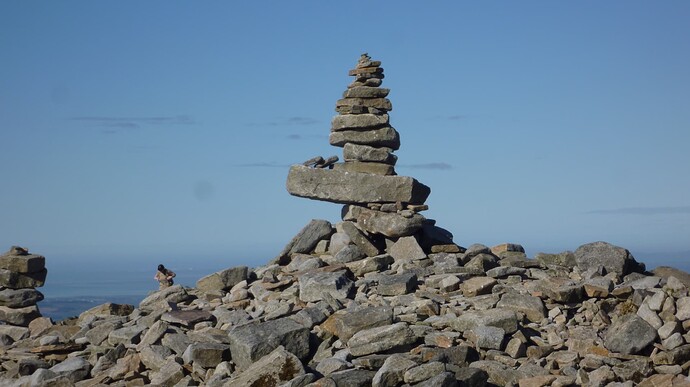 Today I activated Penyghent. -5C, spindrift, 4 pairs of trousers, 5 body layers. Of course. no winter bonus, April fool's day perhaps or just British fickle WX?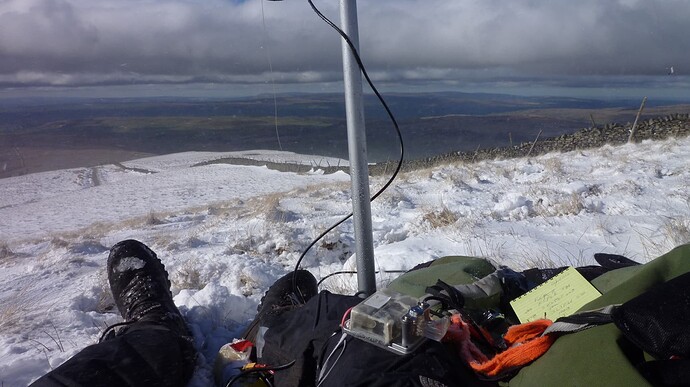 David
G0EVV
I just looked at your log Paul. Very short but rather decent!
The only months that I have not seen it snow on GM summits are July and August!
I got into the hobby from a dubious colleague/friend

and a heavy dose of lockdown. I got a 2nd hand KX3 and had very little joy from CQ calls on it. Andy had talked about SOTA before so off I went. I've done a fair bit of camping and walking over the years. I changed to a TX-500 and that was it from the start. Instant replies and well it's almost addictive. I live in Crieff and need to get out more and this is an excellent reason for getting off my backside. Couple that with great views and well you know better than a lot others, you were after all my inspiration for this quickie 500m+.