The sign of a proper winter activation is clean boots on return! Most of the mud is frozen, and the snow keeps the rest of it off the boots

This was a short notice activation, though that doesn't excuse me for leaving home without warm hat or Grivel spiders - which ironically I purchased a couple of years ago after struggling down an icy track off this very mountain

Anyway, I found an old waxed cotton hat in the car and wore that under my hood, and lack of spiders led me to explore the more gentle path skirting around the northern end, and climbing the eastern flank. A good route, I will use that again.
View up from the car park: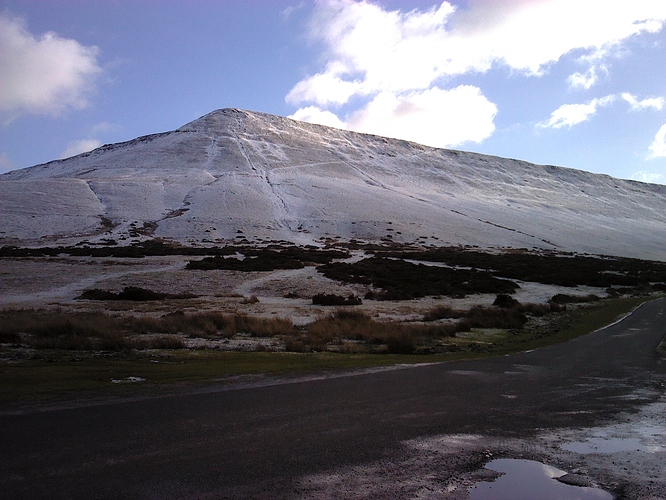 The shack - nothing quite as uplifting as cold fresh air, crisp white snow and blue sky. I marched along the ridge past the high point and found a comfy spot to sit with back to the wind.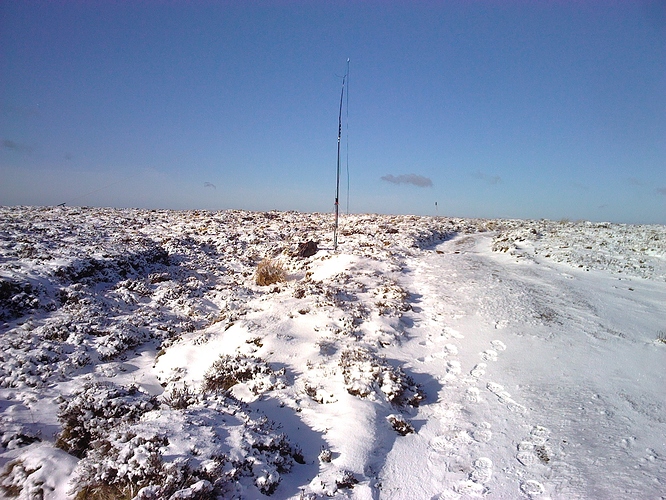 The plan was to operate on 80m, 60m and 2m. In the event I managed a couple of contacts on 2m FM, one of which was Rod @M0JLA who offered to spot me on 80m - many thanks Rod. No more callers on 2, so I QSY'd to 80m and worked a further 12 stations on SSB.
A few CQs on 5.3985 drew no replies, and as I was getting chilly by now, I called it a day.
15mins set up, 30 mins playing radio, 15mins eating snack / packing up.
Walking about 1 Hour each way.
Thanks to all who chased me or listened for me,
73
Adrian
G4AZS