I am trying to spot W4C/CM-001 !and both the app and sotawatch keep saying its an invalid association whats happening?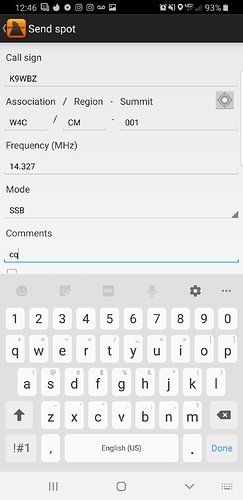 The issue seems to be database related. Both SOTAwatch2 and the app are having issues but SOTAwatch3 worked.
There have been assorted server hardware and software changes at the company that provides the hosting for the SOTA database site, sotadata.org.uk (oldsota) and its back-end database engine.
All the following sites have been switched over to use the new back-end database engine.
sotadata.org.uk
newsotadata.sota.org.uk
summits.sota.org.uk
sotawatch.sota.org.uk
The server hardware that sotadata.org.uk uses was scheduled for upgrade on June 21st but the hosts decided to do it on June 9th without telling us. Which was less than ideal and it resulted in the outage to sotadata.org.uk from about 1930Z June 9th till 1330Z June 10th. Had they told me they were moving the migration date forward we'd have been off for about 30mins or so.
sotawatch.org and spotlite will still be using the old back-end database engine. This is meant to remain availble until July 1st 2019 but it looks like it was shut down or our access to it was removed sometime today as part of the server migration.
All of which is a royal pain in the bum. Hardware and software changes, failures and migrations are a fact of life in the internet world. Cloud based hosting can be better at hiding these changes. But when cloud hosting has problems it's not a few websites that go AWOL but 1/3rd of the world's email and blog sites. Still, it's just a bit rude to tell your clients X and then do Y which results in Z.

All of these changes are made harder to handle by the fact that mine, Jon's and Andrew's day jobs are all a little more hectic than usual. That's why unplanned changes cause so much disruption.
SW3 works at present. In fact it works very well and you are encouraged to use that where possible.