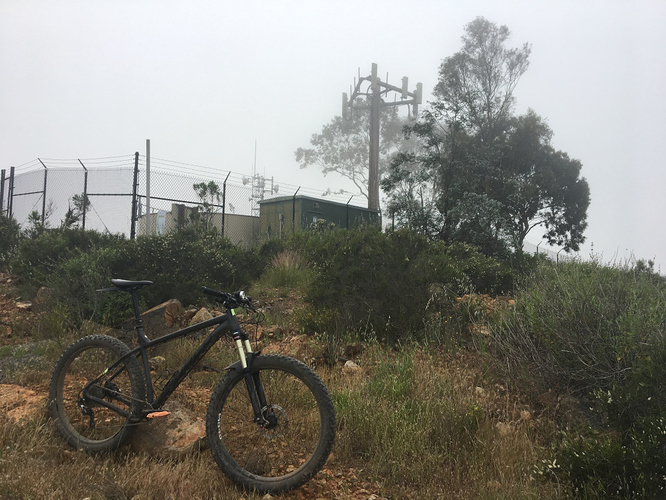 SoCal marine layer, chaparral, and radio installation.
Went out for my second MTB activation. The first one was a 'fun' one. This one fell more into the 'utility' category. Round trip was about 13 miles from home. The ride up included something that was a bit of a rocky and eroded jeep trail. Part of it was some deep soft crushed limestone sort of stuff on a steep pitch, so I ended up pushing. And way too much of it was paved.

Found one station on 2m, not far from home. A retired Motorola guy. Will have to talk to him again. Then jumped on HF. Had packed my old ATS3B, without reviewing the manual. I wasn't sure if I'd remember how to change the keyer speed. (I did, but the speed was good.) Very nostalgic. Such a fun little rig. It's been fun with these first SOTA activations in several years.
Adding cycling to the mix has made for some interesting armchair SOTA activation planning. It's actually opened up some possibilities, so I'm very excited about it. Also hoping to find some more SOTA summits with tasty singletrack.

Thanks for the QSOs!
Drew
n7da