Dear all
Two top scorers of the HB9 chapter have moved on and have now each a 4th SOTA Mountain Goat in their herds:
Guido is an important person for SOTA here in Switzerland, since he is a board member of our local organization HB9SOTA and manages the list of 1,331 HB9 mountains, what is simply the base for our hobby and any highlights.
Bruno has been introduced already earlier, we know him for doing must summits by means of public transportation, see here: Bruno, HB9CBR, 3x Mountain Goat.
Regarding Bruno's MG activation I could rely on my co-worker René, visiting Rigi-Kulm on the same day with his wife, and his top-rated intelligence service. René reported that a person with an antenna was on the summit, and I gave him instructions on what to do. So there is a picture available of this milestone. The person on the right side is HB9DOK.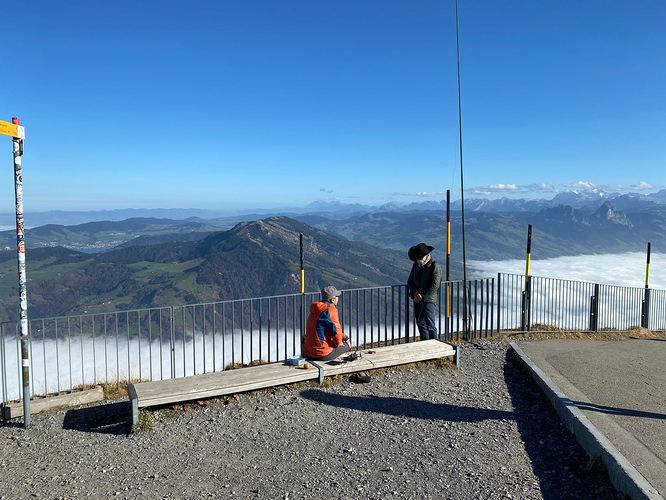 So, to Guido and Bruno: hoping here that you both are looking forward to your next SOTA adventures. Congratulations on your success . . . and enjoy!
Vy 73 de Markus, HB9DIZ