Hello everone,
Please find my activation report from a 2 day hike with bivouac overnighter under the stars (and a tarp inbetween).
The hike is know as Höllengebirgsüberschreitung.
Usually one would start from i.e. Weissenbach am Attersee via Großer Schoberstein, Brennerin, Hochleckenhaus (overnight), Brunnkogel, Grünalmspitze, Riederhütte (overnight), Feuerkogel, Ebensee (with Taxi or second car back to start). Other version are possible depending on fitness level.
Started at Vorderer Langbathsee near the town Ebensee. About 1060 m ascent to Brunnkogel. Then via Hochleckenhaus (mountain hut) to Brennerin. After the activation using my last milliliters of water to reach again Hochleckenhaus of dinner, drinks and water refill. Hut was fully booked and they did not allow that I put up the tarp nearby.
Continued on for about 45 min and setup my tarp for the night.
Next day early in the morning descent to 1440 m and up to Grünalmkogel at 1821m.
Arrived at Riederhütte at 12 o'clock for lunch. Needed to skip my originally plans to activate also summit Nr. 4 Großer Höllkogel because of time and too much heat.
Another 2 hours hiking to reach the cable car station Feuerkogel but took the footpath back down northward to the carpark. At 16:00 LT reached that car and enjoyed the cool water in the lake and drinks at the small restaurant there.
26 QSO on 2 m
12 QSO on 20m
In the log are for example
my SOTA friends from OE:
Sylvia @OE5YYN, Peter @OE5AUL, Heinz @OE5HDN, Hubert @OE5GHN, Franz @OE5FSL, Gilbert @OE2GXL
and I got Phil in the log the first time

@G4OBK
Greeting also to Christos @SV2OXS - It was a difficult S2S but we managed.
Please enjoy the video: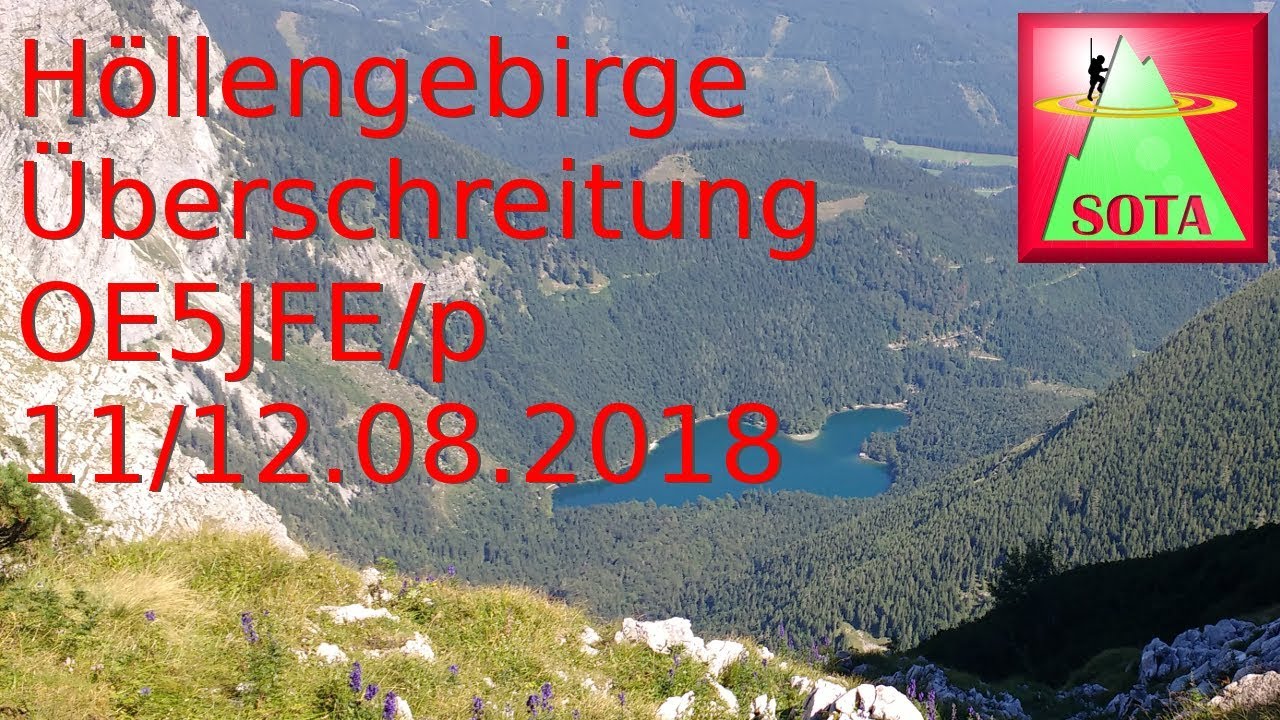 Gear:
FT817nd
FT1xd (APRS and quick reply to other calls)
5 Ah LiFePo
2m J-Pole
6m Glassfibre pole
Upper-Outter 5 band DX antenna
Foldable solar panel
3x3m tarp Sil-Nylon, selfmade
Z-lite insulation mat
Lafuma warm and light sleepingbag 600g
Coffee (250 ml plastic bottle) and cookies for breakfast
2 Liter hydration bag
more small stuff
What would I have done different:
only 2m handheld with spare battery or solar panel
+1 Liter more water storage
73 de Joe