Activation Report – Wild Boar Fell G/NP-007 4/6/21
A change in plan today from my planned walk - Great Knoutberry Hill (G/NP-015). Wild Boar Fell remains my favorite NP summit and today as we were driving past we noticed there were no cattle in the field needed for the approach. Being a relatively new dog owner I'm extremely nervous about the combination of dogs and cows – to the point that I had saved this walk for the winter bonus – assuming we were allowed out.
(I park at 783997 and approach from the East- the path is dry, and I enjoy the excellent view over the Victorian engineering of the Settle Carlisle railway)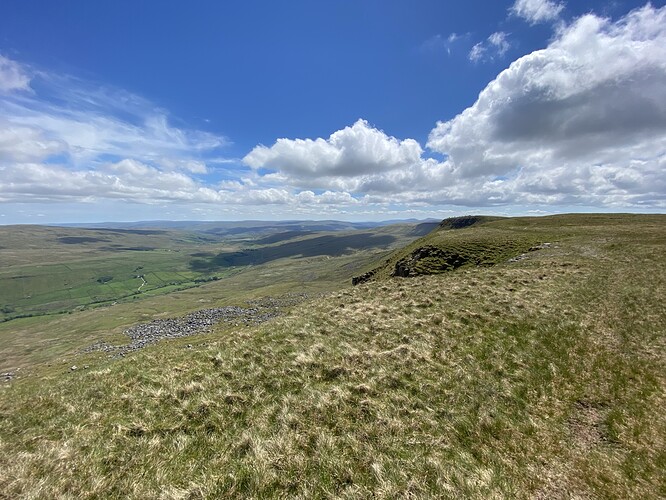 View of the hills - and the railway if you look carefully!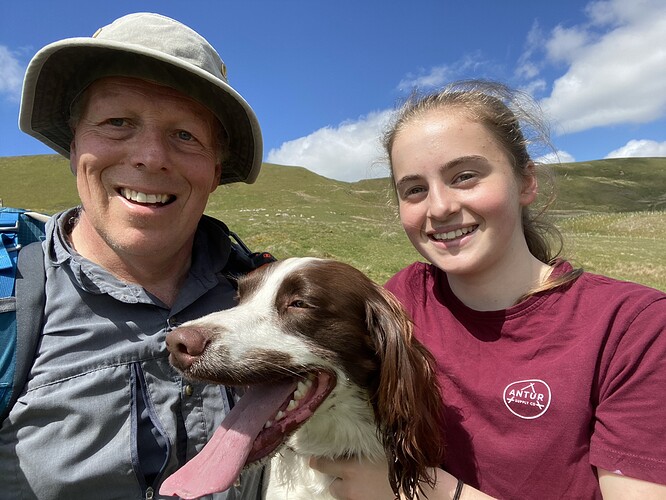 Today's team (Paul (G4IPB) Woody and Katie - middle daughter)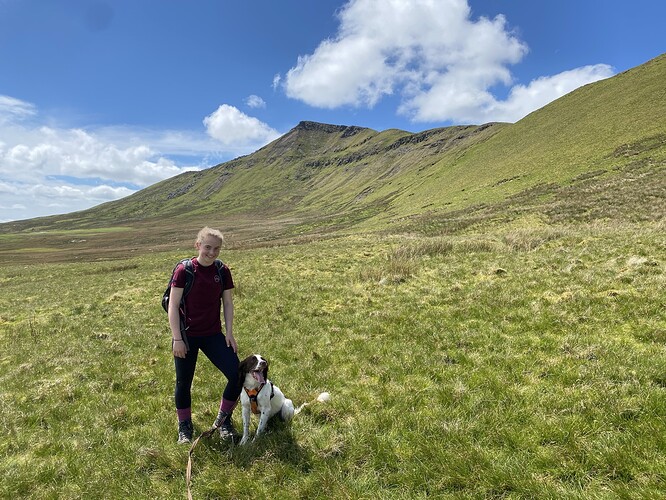 The view on the way up - it does look mountain like!
Still getting used to the KX2 – really impressed with battery consumption, the clock which is handy for logging and the ability to record the CQ call allowing time to try and manage the spot, but at times miss the extra power that I used to carry up in the form on a 50w amplifier. Also used the Garmin InReach mini to spot as the phone signal was quite variable – thanks to Andy for the help with the system.
40m seemed rubbish today – lots of static and slightly longer skip. I called CQ for a while but had no chasers. I heard Karl 2E0FEH call me but there was not enough signal to exchange reports, so took out a couple of links and tried 20m – which I have always avoided for SOTA as it seems to be a band where it feels as if a three element beam and a Kw are needed to compete using SSB – but today it did work across most of Europe and at one stage I had 2 s2s calls in a s2s pileup!
So today – missing item – probably more food as I had assumed I was doing a shorter walk (Gt Knoutberry 4km + 175m climbing, Wild Boar Fell 6km and 425m climbing)
Bonus mystery item 2 more points!
Thanks again to all the chasers. Paul