Hi everyone,
here is a brief activation report from yesterday on DM/BW-110 (Limburg)
September 21st 2019; 13:25 – 15:10 UTC
Wx: sunny, approx. 20°C
Ascent/ descent: 200m from/ to parking lot.
Rig: KX3 / 10W, 7.2Ah AGM, Palm Pico Paddle
Ant: EFHW Dipole (40m, 30m, 20m) as inverted L on a 6m GRP Pole
4 CW QSOs on 20m
3 CW QSOs on 30m
21 CW QSOs on 40m
1 CW QSO on 60m
Limburg was inadvertently removed from the summit list in the beginning of 2016 as part of the introduction of P150 in DM. It was reinstated in summer of 2017 after I pointed this out to the MT.

Conditions seemed to be very good according to the many RBN spots I got. The activation was probably hampered by the CW part of SAC which took place at that time.
On the way back I met a strikingly large group of mountain goats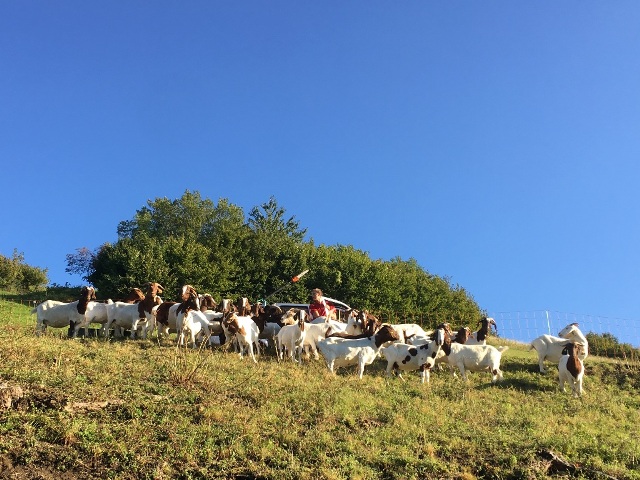 It was lots of fun again. Thanks for the QSOs, cu from the next one.
73, Roman - DL3TU