Unfortunately unable to commit to the Hotham weekend, I was keen to try and chase Mount Hotham for the complete, somehow I missed chasing it last year with 20 activators standing on it!
There was some interest in 1296, so I chose Mount Torbreck at 1516m, involving a steep but rewarding 400m climb.
Originally forecast to be 30deg C, it turned into a 34+degree day. I was a little wary and chose to take the northern access route to save some walking and additional climbing, however I ran into issues with fallen trees.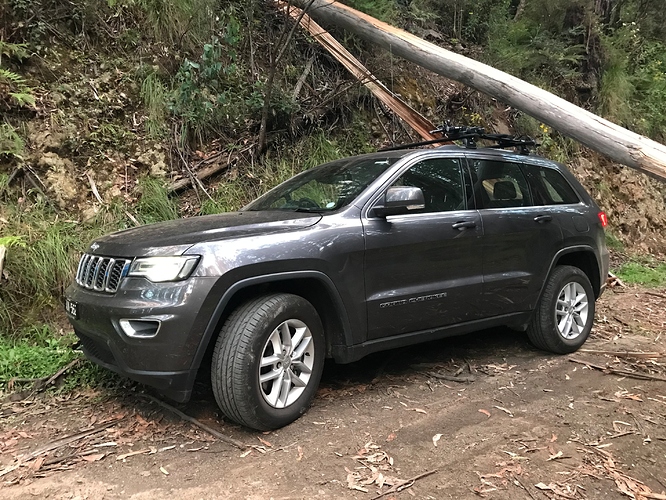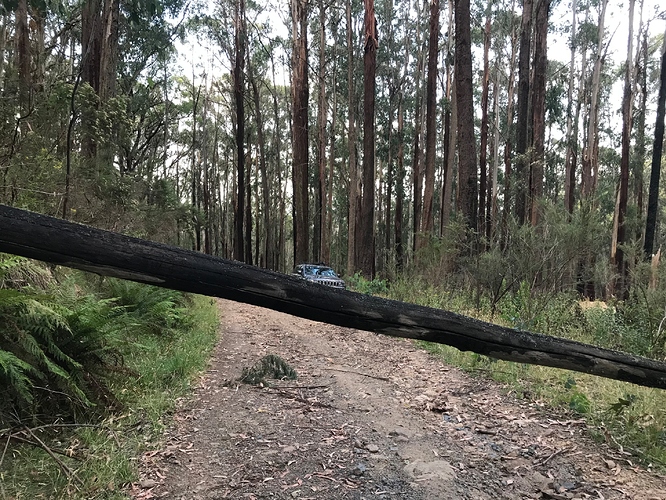 I was stopped short by 500m from the picnic area by the second tree. The climb took 80 minutes, it can be done in 60 from where I started, and it was 80 minutes where I could reflect on my poor decision making, such as the deadlifts and squats I did the day before… Halfway up I was having to take very frequent breaks with my heart rate at maximum or very near to it due to the conditions. The track involves a reasonable level of scrambling and crawling under fallen trees.
Once at the summit, I quickly qualified on 20m and 2m FM. 3 ZLs in the log. 40m was not that productive with just the 1 into Newcastle from memory, though to be fair I was a bit distracted with 2m.
At that point we setup for 1296. It's a 113km path to Mount Hotham VK3/VE-006 and I was a little unsure about it as a famous feature callled the Crosscut Saw was in the middle, so unlikely to be true LOS. That and I only had 120mW having killed my final, and I only had a patch antenna…
In the end, after liasing on 146.525 and 5 minutes pointing antennas we ended up with easy 59 signals and a very nice S2S/A2A with Andrew VK1DA, followed by another on VK3/VE-030 with Compton VK2HRX. I then proceeded to work every other activator on Mt Hotham for a log book filled with 1296 contacts, including two ZS calls.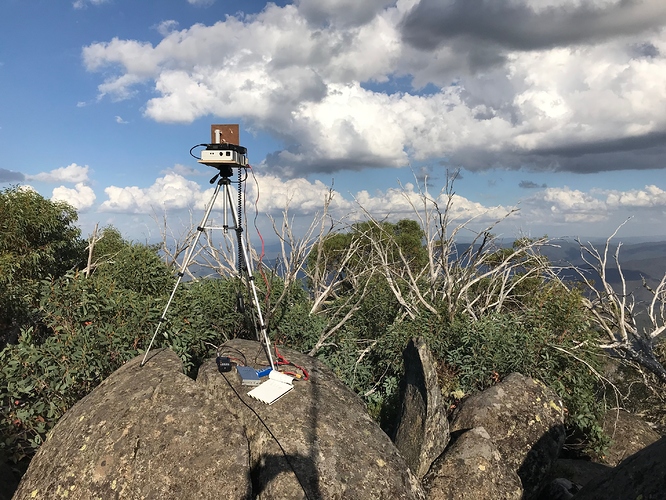 Fortunately no OH&S officers were around to inspect the ergonomics and safety of my shack…
After packing up, it took only 40 minutes to walk down to the picnic area, feeling very happy with the activation.