When I spotted that I had activated on 28 out of November's 30 days, I resolved to try and activate on every single one of December's 31 days! Why? Well, why not?
Well, I'm pleased to say, I've done it: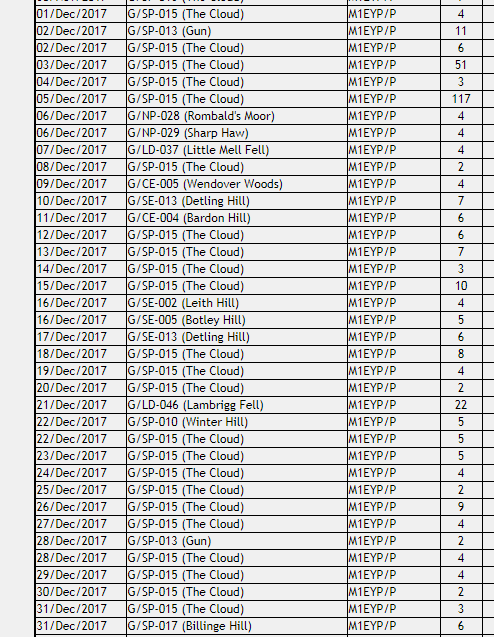 At least one activation on every date in December 2017. 13 different summits and 355 QSOs involved. The concentrated run of activations from the beginning of November, recently referred to as "51 in 50" - is now extended to 68 in 62.
The latest activations have been very simple affairs. No rucksack, no mast, no proper antenna, just a VHF handheld (with stock helical aerial) in one pocket, and pencil and logbook in the other. SOTA can be that simple - and doing it this way is both refreshing, and great fun.