Today I did my 3rd Activation, with considerable more success than my first two (which I only just scraped up the QSOs).
Today I activated Staple Hill G/SC-004 after getting away at 10:30aa from my RV camped just down the road at Hollybush Campsite. A gentle 30 minute stroll up the road and along a forrestry commission track, I setup about 50 metres away from the actual summit, just outside the wooded area, here (change to satellite view to see exactly where I setup).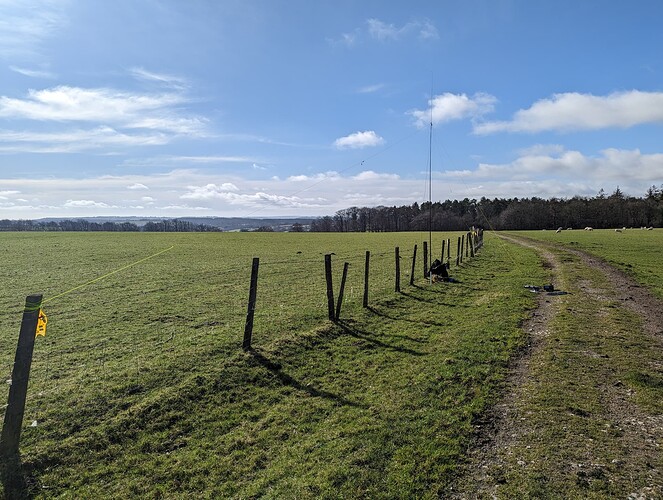 I used my IC-705, Sotabeams Carbon 6 lightweight mast and Band Hopper II 20m/40m dipole. The bandhopper had a perfect 1:1 SWR on 20m and 1.2:1 on 40m. This is the first time I've used these and I'm really delighted with how well they worked and easy they are to put up. I also had a foray into 10m with a simple dipole I constructed myself, but needs a little tuning (I forgot my side-cutters

).
Plenty of contacts were made on both SSB and data (FT8) working both NA and Europe, with a couple of S2S contacts too.
I'm planning climbing Scafell Pike this Easter with some friends who I've climbed both Snowdon and Ben Nevis with. I'll obviously activate Scafell Pike, but I need to get some serious hill walking in over the next weekends to get ready for it! I'll try and activate some more significant peaks over the next 7 weeks and get match fit, after hiberating over the winter

.
73s
Dave
G7SAT