After a long break from SOTA activity, I met Santi EA2BSB to do a joint activation on July the 27th. He proposed a double summit hike: Moncayo EA2/ZG-001 and Peña Negrilla EA1/SO-003 which are close together. Weather was excellent.
---
Hike data:
Total walk distance: 14 Km
Start height: 1310 m a.s.l.
Elevation max: EA2/ZG-001 2316m / EA1/SO-003 2118 m
Elevation gain uphill: 1174 m (cumulative)
EA2/ZG-001 MONCAYO
We started the hike at the village of Cueva de Agreda (1310 m a.s.l.). This route follows the South face of the mountain that we choose because it's less crowded that a shorter route by the East face that starts in a sanctuary.
The ascent to Moncayo was exigent, a 1000 m uphill, but the first kilometers passed by a lovely valley full with flowers and a nice water stream. We filled several times our water bottles and also soaked our hats to reduce the heat in our heads.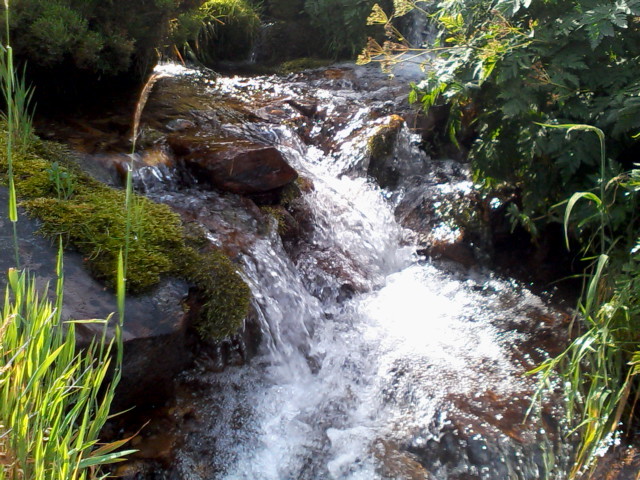 The final part was really steep and after a never-ending hike we reached the summit of mt. Moncayo.

EA2BSB Santi & EA2BD Ignacio happy to reach the trig point:

Being this mountain the highest point of the province, the summit is quite popular and soon after the start of our activation, many people approached from the East face.
For the activation I had picked my lightweight 2 band MTR, which I take for very long routes.
Meanwhile, Santi assembled his portable yagi for 145 MHz.

Some minutes later we had qualified. In 14 MHz signals were good , with some rapid QSB.
I tried to call in 7 MHz also, but I couldn't because the MTR wasn't putting enough power. In the past I had this problem which was solved after a carefull re-solder of the toroids. But it seems that the motion during the ascent had desoldered any of them. I will have to check it again back home!
So sorry the Spanish chasers I couldn't work and were waiting for me in 40m…
EA1/SO-003 PEÑA NEGRILLA
After a brief lunch we packed and moved West towards the second summit. We got down for about 366 m. and again up 168 m. to reach mt. Peña Negrilla.
We were alone there, and installed again the radios to activate.
EA2BD looking for some shade under his cloths…
I logged with ease in 20m CW but Santi struggled having just 2 in his VHF log. Therefore I suggested him to use my radio and he called in 20m CW.
Santi is learning CW and I had reduced the speed to about 15 WPM. He really needs to get the call from chasers QRS.
He managed to decode 2 incoming calls and finally he could qualify the summit.
See how smooth was his QRS sending, so that a nice butterfly seated comfortably in his left hand next my iambic:

We didn't want to stay for long. We were tired and it was very sunny in the summit with a long way back to the car park, so we packed again and got down.

On our way we found a plane crash engine left in the valley since the 70's decade: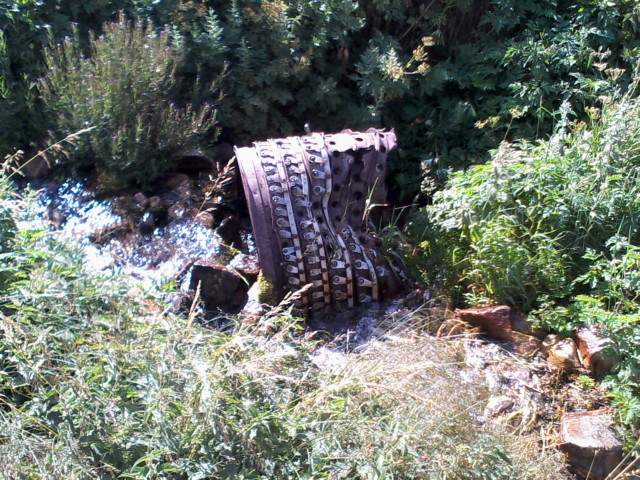 I had a lot of pain on both feet all the way down, probably due to a long time inactive duiring last months, and not having tightened enough my boots. Anyway, it was good to have a double activation with EA2BSB, thanks for it!
This is the profile of our route:

73 de Ignacio