I didn't film my Mountain Goat activation of Ben More GM/SI-003. However, I did film my ascent of Beinn Chreagach GM/SI-145, on the small island of Ulva, the following day.
What a tough point that was!
I enjoyed a massive pile up on 40 m and it felt amazing. Someone said to me earlier today it was like watching a victory lap.
As for the route, well once you've called the ferryman over and endured the short crossing, a series of Land Rover tracks lead west. Once off the track, it's wild and rough country. Paul @G4IPB took a different route from me when he did it, approaching from the south, but they are equally as rough.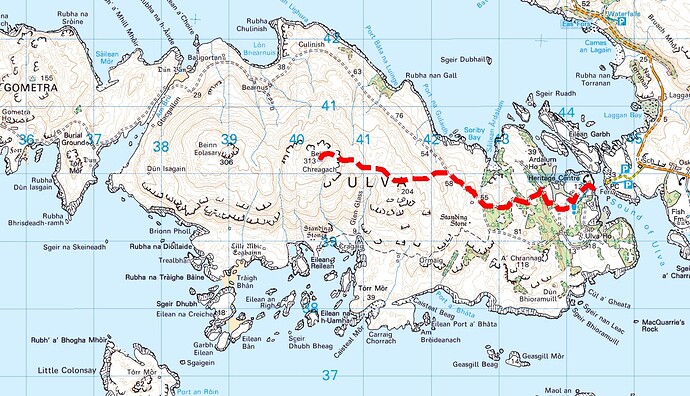 my route from the ferry
Here's a 6 minute video of the hike: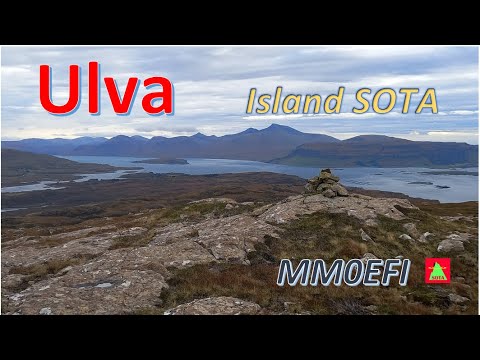 Here's the full 26 minute activation: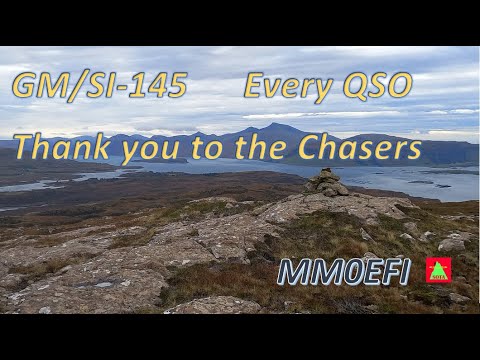 73,
Fraser MM0EFI