On Saturday I activated five 1 point summits, G/SE-001, G/SC-008, G/SC-007, G/SC-003 and G/SC-010. A long day with a lot of driving but I managed to log 115 QSOs and completed my 100th SOTA activation.
76 QSOs were on 40m SSB at G/SC-010 with surprisingly good inter-G propagation. 2m FM operation at this summit was another story all together though with very bad QRM from the adjacent radio masts. Here's a photo of the station and a map of the QSOs from G/SC-010: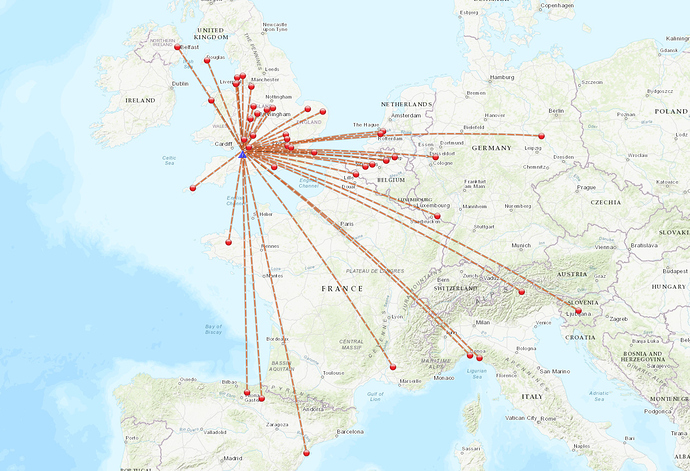 Equipment used was a Yaesu FTM-100D for 2 metres and a Yaesu FT-891 at 100W (8400mAh LiFePo4 battery) for 40 metres. The big battery was just about all gone by the end of the HF operation.
Many thanks to all of the chasers and apologies if I missed anyone at G/SC-010, the pileup on 40m was quite heavy!
73