Nipped up Gun G/SP-013 en route to tonight's gig in Leicestershire. Found a slight break in the rain and made a dash for the AZ with the HT.
I noticed a couple of drain channels had been dug. The main one going across the path diverted water away from the start of the walk. In this wx I would have expected flooding right across the path here - so a significant improvement.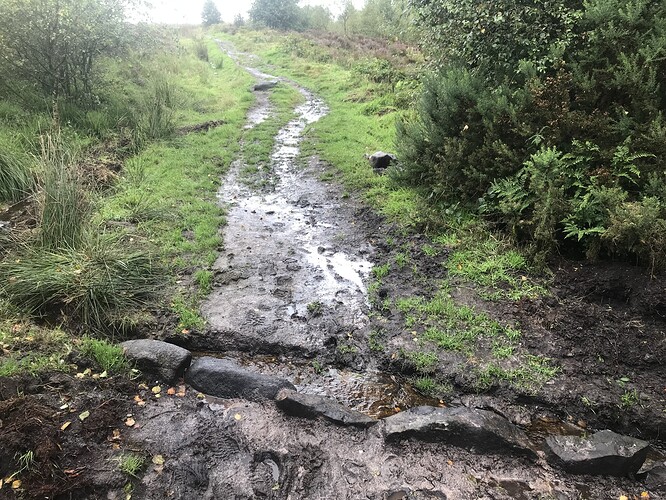 There was still a lot of water running down the path between that point and the entrance gate, so hopefully more drainage work is yet to be done. But progress is already significantly easier!