When I arrived on my first summit of this day, the summit Geiselstein DL/AM-028, the sky was covered by dark grey clouds, this did not bode well for today's activations.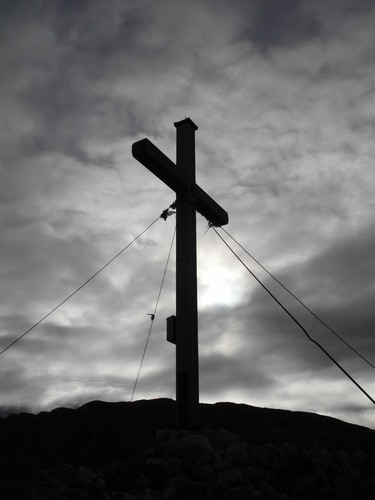 But my timing wasn't to bad at all, after waiting a short period of time, the sky cleared up and revealed a beautiful view to the surrounding area.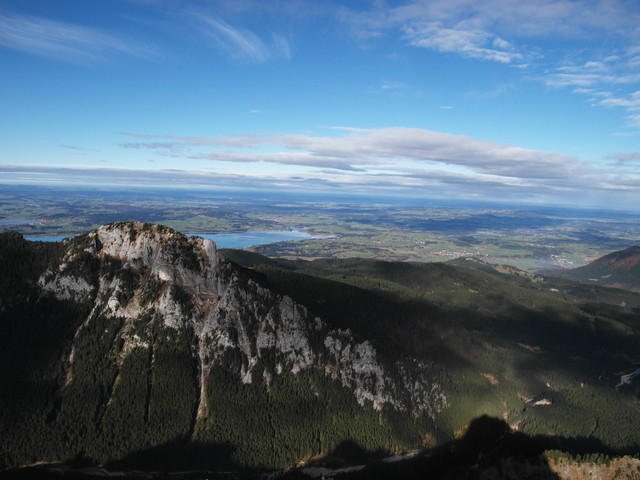 Unfortunately, the space weather for Saturday exhibited not the same neatness as the atmospheric weather. I guess, caused by the recent solar activity, conditions for HF radio propagation were far from its best. As a consequence it took me more than an hour calling CQ on the 30m and 20m band in order to get as few as 11 entries in my log book.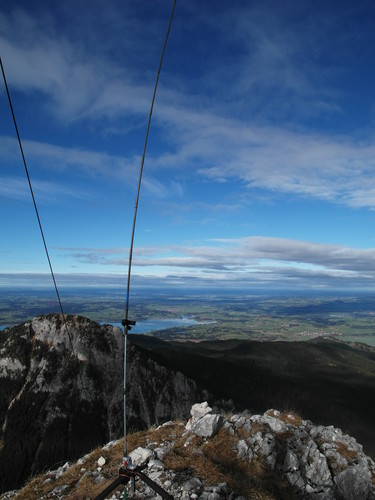 After this hard work of SOTA activation, it was just about noon and I pondered, whether a second SOTA activation does make sense with this bad propagation conditions.
While I enjoyed the panorama, the nearby summit Gumpenkarspitze, DL/AM-027, came into my view. In the following picture, it is the steep summit in the foreground. A rarely visited mountain in this region.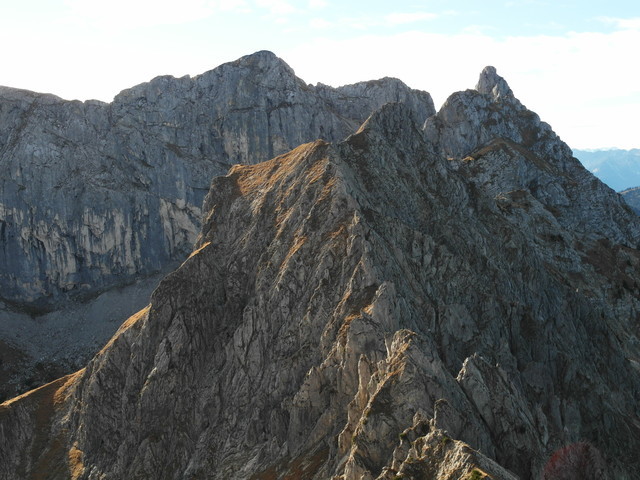 So, I decided to climb up this one. A rather steep and path-less hike. The route is going along the steep edge on the left side of the summit.
Near to the top of the summit a short scrambling section awaited me …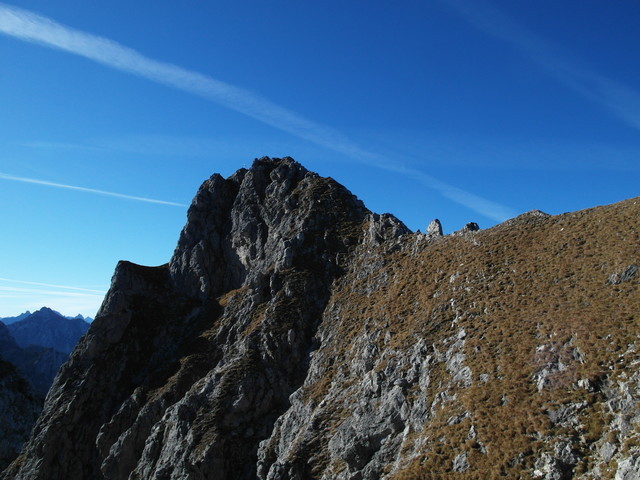 … before the summit cross appeared under the bright blue sky.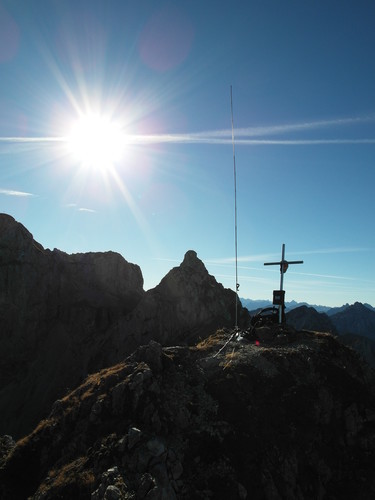 Sadly, while the atmospheric weather presented itself in the best light, the space weather was still in a bad state. On this summit it took me also about 1 hour on the 30m and 20m band to get 13 entries in my log.
The summit log book on this summit was really interesting, because it dates back to the year 1968. After nearly 50 years only half of its pages were filled with log entries.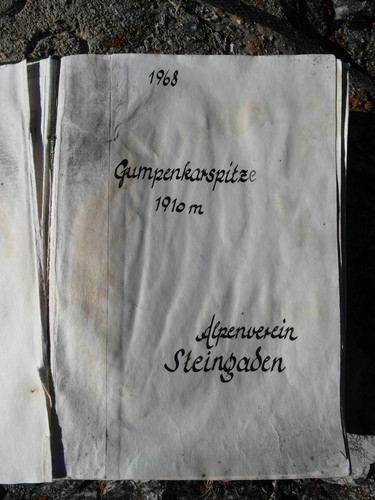 Also the panorama on this summit compensated for the hard work of the SOTA activation.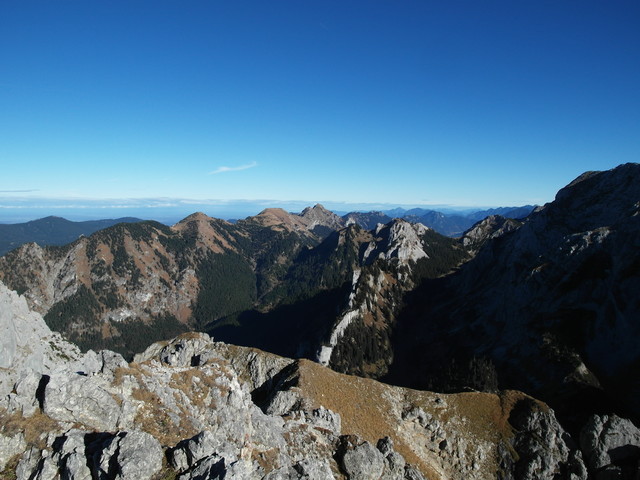 At the right side of the following picture, you can see the summit Geiselstein, DL/AM-028, that I activated in the morning.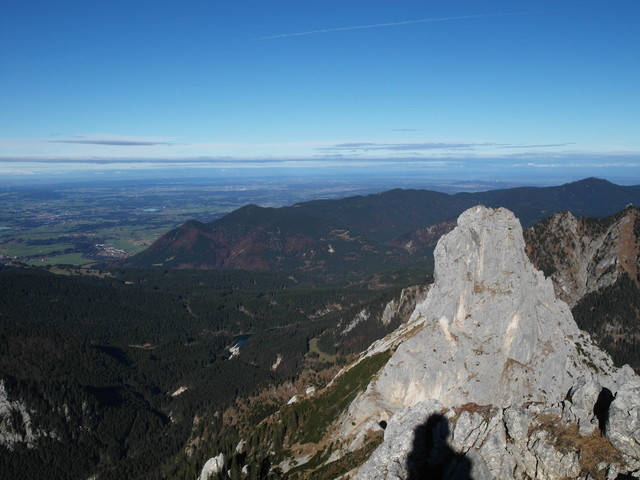 This summit is frequently visited by rock climbers, because of its steep rocky walls. Even being already late in autumn, I saw on this day 6 climbers scrambling up its walls.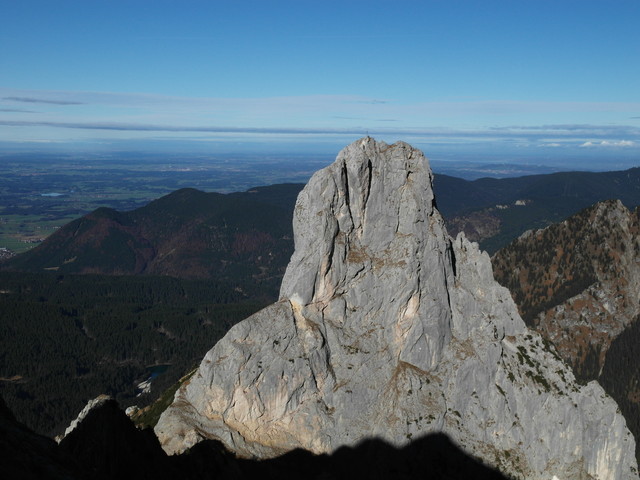 In my opinion a really beautiful summit, with only one big disadvantage for SOTA activators: There is no way up, where you can keep your hands in your trouser pockets while ascending.
Even the back, i.e north, side of the Geiselstein doesn't look really inviting: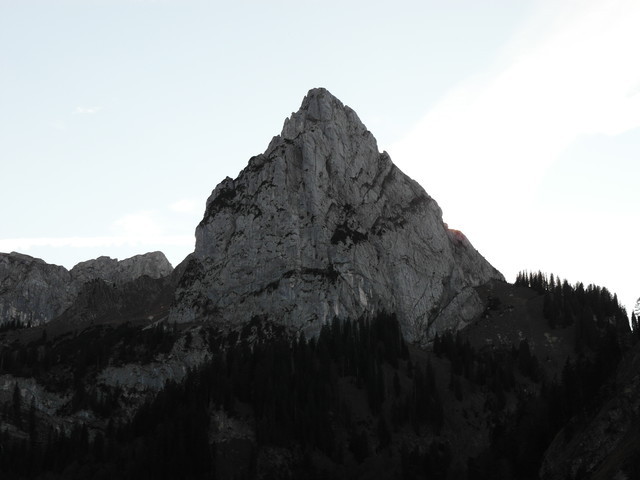 As always, many thanks to all chasers for calling me, even at this bad propagation conditions.
73 Stephan, DM1LE