With several unused vacation days due to being ill off work during most of 2019 and 2020, I decided to take all this week off.
I wanted to hike to Mt. Ezkaba for an HF activation this morning, but the chores and errands I had to do in the morning didn't let me start the hike until 11h36z.
I got to the summit by around 12h10z and I I was delighted with the views towards the South. I've composed this panoramic view by joining together four of the pics I took:


Several nearby SOTAs at sight. From left to right, Itzaga (NV-029), Elomendi (NV-037), Txanburu (NV-071), Alaitz (NV-064), Erreniega (NV-092), Iriberri (NV-116), Esparatz (NV-095) and Etxauri (NV-070).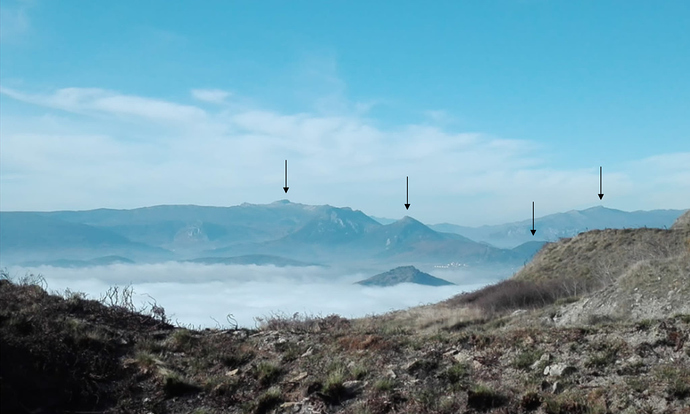 This other picture also shows some nearby SOTAs. From left to right, Beriain (NV-015), Gaztelu (NV-099), Bizkai (NV-142) and Artxueta (NV-032)
I hesitated about what to do because it was too late and I wasn't going to have time to do a proper HF activation and be back home by 13h30z, so given the good SFI numbers we're having these days, I decided to activate on 6m with my rubber duck.
This was my setup today: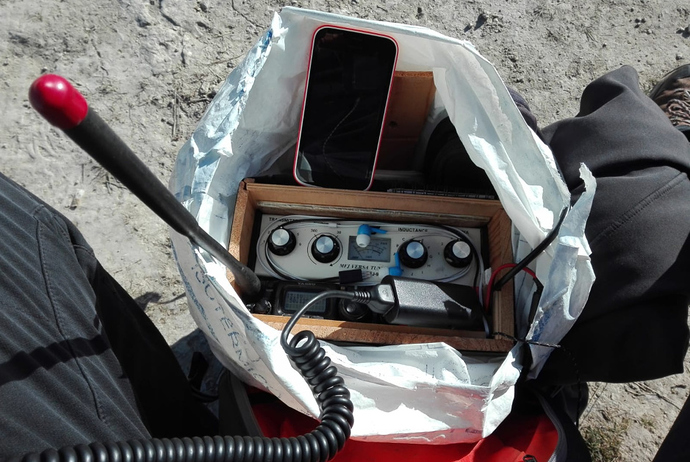 One of the things I like best of my FT-817ND is that having it, you always have plenty of options available. To me, it always worths the extra weight carried compared to other lighter but more limited rigs in terms of bands and modes.
I selfspotted on SSB in order to maximize the number of potential chasers, as not all hams can do morse code but nearly all hams can speak to a microphone:

At 12h35 I was chased by the World's top chaser Manuel EA2DT. It's an advantage having him in Pamplona, as he is nearly always ready to chase a SOTA activator, particularly when activating a local summit like this one. Thank you Manuel.
I kept CQing in Spanish, English and French for about 10 more minutes with no more calls back, so I went QRT and descended to be home at the commited time.
It was great doing the physical exercise and thanks to Manuel EA2DT, I could also log an activation on 6m band.
73,
Guru