After 7 years Sota in Slovakia I am
reached magical 3333 points.
Thank you all the hunters.
Miro OM7SM
Well Done, Miro
Ken G0FEX
I presume you are talking about activators points, aren't you.
3,333 x MG seems awesome to me.
Vy congrats!
73,
Guru
Yes activators points. And
many hits on the hills. With FT817, TH-F7 and 2 elem. Yagi.
73 Miro OM7SM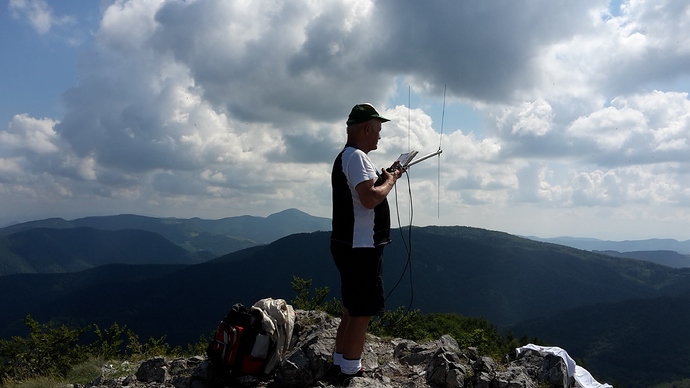 Fantastic Miro,
I guess 4,444 won't take you long.
73
Ron
VK3AFW
Thank you,
and I'm looking for 4444 p and 5000 p.
I'm 71 years old … but the mountain is beautiful …