I think that pop up tents are next to useless, they see the wind and then collapse into a heap, scared.
Tarps and bothy bags are a better solution. I've used my bothy bag lots over the years, I have a 2 person bag. In use, I sit at one end and use my rucksack to fill out the other end, you can eliminate a lot of the flapping that way.
There's quite a lot of info on tarps on this reflector and elsewhere, noted users include G4ISJ and wG0AT. I've also been known to use a tarp on occasions.
When it comes to a longer stay on a summit, a small trekking tent with alloy poles <3kg can be quite useful. My Vango Banshee is very stable.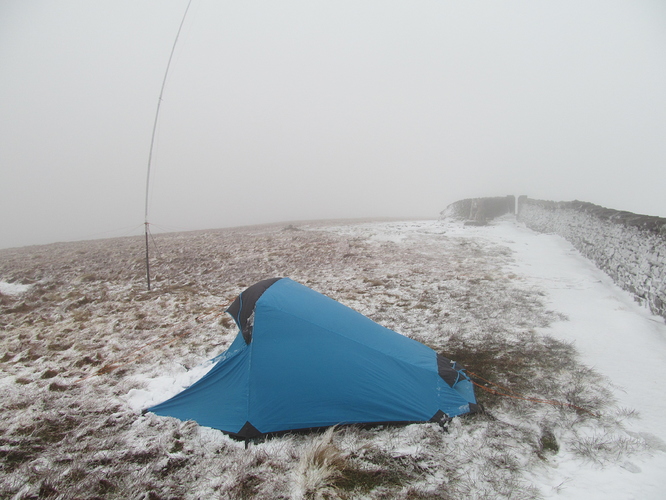 Colin