And the long DX was possible on 20m again yesterday when Mark called CQ and I copied him perfectly with my TH5-DX yagi at the house QTH in the village.
Mark got his first chaser of the day from across the Pond

This is taken from Mark's activator log: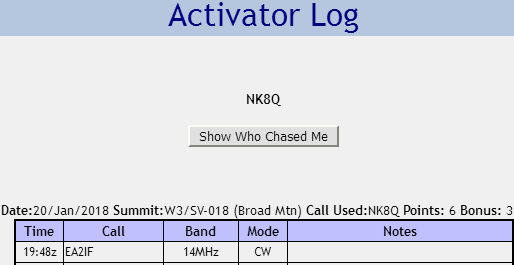 It matches perfectly with my chaser log entry



There were no other activations at reach for me, so I remained on Mark's frequency for the whole duration of his first run on 20m CW.His signal was a very good and steady 559 all the time. Well done, Mark!
73,
Guru