Must be your browser Walt.
On the new website, on the first page is the following link, ringed in red on this image. Click, you get taken to a page with links to 6 different websites complete with a screen shot in case the name doesn't mean anything.
On the front page of the new website, there is a small spots window and link to SOTAwatch, again ringed in red on this image.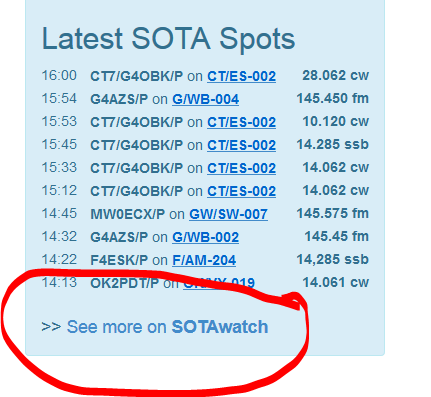 On the reflector, at the top of the page there are a set of links that have been there since the reflector was updated about year ago with links most of the SOTA related websites. Underlined in red in this image.
Do you have to re-register? Yes as explained previously by myself.